LESSOHOME is one of the important projects of CHINA LESSO GROUP. It's a new export channel that combine online and offline platform, connect domestic with overseas, develop overseas markets with high-quality manufacturers of china. It's a global O2O sales service platform designed for Pan-home industry.
Furniture, Building Materials, Lighting, Electrical, Hardware & Tools, Textiles, Home Decor, Home Appliance, Hotel Supplies, LESSO Products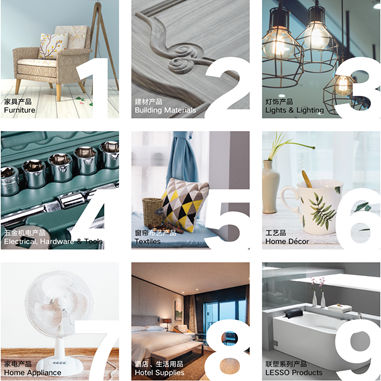 Online Platform
LessoHome.com is a worldwide O2O sales and service platform where you can buy high quality products of building materials, home furnishings, hardware, lighting etc. LESSOHOME provides factory price for quality guaranteed products with one-stop service by our service centers worldwide. We have professional teams and talents, including Google certified engineers, operation managers, and professional procurement executives etc. to give you our best services.
Offline Platform
LESSOHOME currently has 15 buyers service centers in 13 countries, We are also rolling out more service centers in 100 cities and 50 countries covering America, Canada, Australia, Thailand, Indonesia, United Arab Emirates, India, Russia and many more. The service teams will be mainly managed and operated by professional local management teams with years of industry experience in the local market. Service teams serve the suppliers in the pan-home field, and provide customs clearance, logistics, delivery, credit guarantee and other services to handle last-mile issues between suppliers and buyers.