China Lesso has been engaged in innovative development through the global synchronization of scientific research capacity. Staffed with about 1000 scientific researchers, China Lesso has built a R&D team composed of doctors, postgraduates, intermediate and senior engineers, and industry consultants. Furthermore, research platforms like National Accredited Enterprise Technology Center, Post-doctoral Program, CNAS Certified Laboratory and Guangdong Research and Development Center of Plastic Piping Engineering Technology have been established.
SCIENTIFIC RESEARCH ACHIEVEMENTS
"The Large-diameter Pipeline System for Municipal Drainage and Sewage Disposal Works"and"New Nontoxic PVC Thermal Stabilizer"Projects have been classified as "National Torch Plan Projects";"The Efficient Utilization of Straw Resources—Devel- opment of Straw-wood-plastic Composite Sheets"Project has been rated as a"Na- tional Spark Plan Project".
"The Application Technology of (Type A) PE Piping Reinforced by Winding Steel Wires","The Application Technology of Double-wall Corrugated PE Pipes","The Application Technology of Buried PE Water Service Pipes","The Application Tech- nology of Buried PE Gas Service Pipes"and"PE Steel-Plastic Composite Pipes and Fittings"Projects have been listed as National Projects of Popularization of Construc- tion Research Achievements.
"Aluminum Plastic Composite Piping","PP-R/PE-RT Piping and Fittings","PVC Ser- vice and Drainage Piping","Low Some Flame Retardant PVC Cable Trunks"and "Corrugated PE Piping"have been rated as Famous Brand Products in Guangdong Province.
"Technical Research and Industrialization of Lead-free PVC-U Piping and Fittings for Con- struction Drainage Works"and"HDPE Hollow Piping Reinforced by Winding Steel Wires" have been awarded with the Second Prize of Science and Technology Awards of Guang- dong Province.
"Lead-free PVC-U Piping, Fittings and Profiles"have been accredited as internationally advanced products by the Ministry of Housing and Urban-rural Construction.
"Termite Resistant Composite Protective PE Gas Piping"have been accredited as interna- tionally advanced products;"The 1000mm Large-diameter Double-wall Corrugated PVC Piping","Low Foam PVC Wood-plastic Profiles for Decoration","Prefabricated Directly Buried PE-RT II Composite Piping for Centralized Heating"and"Storm-proof Sea Cage System Piping and Fittings"have been certified as internationally advanced products.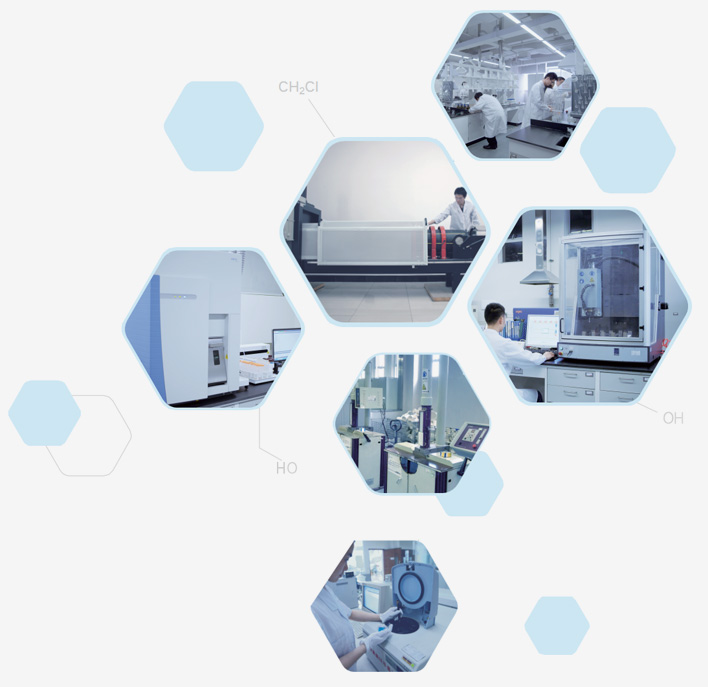 GUARANTEED QUALITY, TRUSTWORTHY CHOICE
China Lesso has engaged in production and management activities by receiving certification for ISO9001 Quality Management System, ISO14001 Environmental Management System, OHSA18001 System, and Measurement Management System AAA Level. With rigorous quality controls in place ranging from material selection and formulation to production processes and product warehousing, China Lesso is committed to providing customers with high quality products.
China Lesso possesses a CNAS Certified Laboratory, and has been successively awarded such honors as Demonstration Unit of Quality and Reputation Double-assurance, National Quality, Reputation and Service AAA Level Enterprise, National Advanced Enterprise of Performance Excellence Model, National Excellent Enterprise of Quality Management Group Program and Quality Award of The People's Government of Guangdong Province in 2011.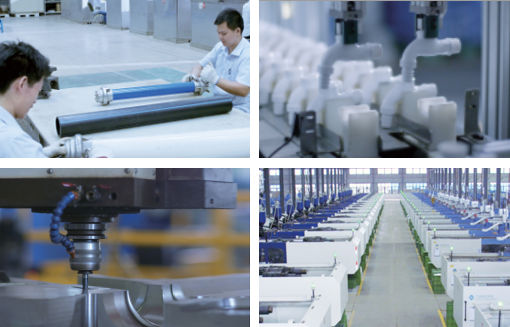 COMPLETE SYSTEM, PROFESSIONAL SERVICE
"Take quality as life, technology as the drive, and customer satisfaction as the goal" is China Lesso's business policy. From presales business negotiation, sales plan design to after-sales installation guidance and quality guarantee; service is provided throughout the entire process.
Housing Industrialization
China Lesso has taken the lead through introducing non-excavation equipment for tunnel-based pipe installation which does not cause any surface damage, and the CCTV Pipe Inspection System for the purpose of providing customers with more professional and improved service quality.
The production mode(or technique) of housing industrialization technically and systematically integrates all the production factors of in different phases by means of modern industrial methods and modern industrial organization. It aims to realize the standardization of housing, factorization of component production, serialization of housing parts and components, assemblage of modern construction, integration of civil construction and renovation, and socialization of business operation, achieve ordered streamlined production, and thus improve the quality, enhance the efficiency, expand the work life, lower the cost, and reduce the energy consumption.
One-stop Services
One-stop Installation & Services
China Lesso has a distinguished designer team who is always persistent in details, observant of rules and regulations but desires a revolution in deep minds, and sometimes break conventional life and make you impressive. They are artists of life offering clients' renovation solutions of different styles that help dwellers create artful and cozy home in line with rules of life.
At present, products and services of China Lesso cover: pipe products, sanitary products, integral kitchen, profiled windows and doors, integrated heating, water purifier, switch & electric, decoration board, firefighting appliance, sanitary materials, ocean farming, e-mall of hardware and building materials, household articles, and other fields. The products are being widely used in the areas of home decoration, civil construction, municipal water supply, drainage, electricity & telecommunication, gas supply, fire-fighting, agriculture, etc. Lesso has provided products and services to more than 300 water companies and more than 80 companies in the field of electricity, telecommunication, and gas. First-rate real estate companies like Evergrande, Poly, and Longfor use Lesso products and keeps long-term and steady cooperation with Lesso.
China Lesso, depending on its advantages in full-line building materials and household articles, provides one-stop installation at the same time of one-stop purchases, which effectively ensures product quality, enhances installation efficiency, and guarantees project schedule.
From presales business negotiation, sales plan design to after-sales installation guidance and quality guarantee; service is provided throughout the entire process.