Applications
1. It is widely used in floor heating systems in domestic living rooms, bedrooms, public bathrooms, swimming pools, kindergarten,beadhouse etc.
2. Hot and cold water supply.
---
Advantages
1. Light weight, easy to transport and install.
2. Excellent flexibility, flexural modulus is 550MPa. When it is installed (especially in winter), it can be easily bent without heating or using particular tools. Therefore, the processing cost will be relatively low. It can be sold in coil shape.
3. Superior thermal conductivity, the heat conductivity coefficient is 0.40W/m·K, suitable for using as floor heating pipeline.
4. Great impact resistance in low temperature. It retains high flexibility in low temperature. When it is installed in winter, the property aforementioned can protect the pipeline from impact damage, which has essentially contributed to the operational flexibility of the pipeline.
5. Environmental friendly, recyclable, will not pollute the environment and will not conduce secondary pollution.
6. Stability without worry about controlling the regularity of the crosslink, oversimplified manufacturing process produces pipes with stable properties.
7. Long life expectancy with excellent environmental adaptability and good chemical erosion resistance, the life expectancy under proper usage will be more than 50 years.
8. Reliable connecting method. In order to form a complete close impervious system, it can be connected by heat welding, convenient and reliable.
9. Sanitary, safe, innocuous and smelless.
---
Standards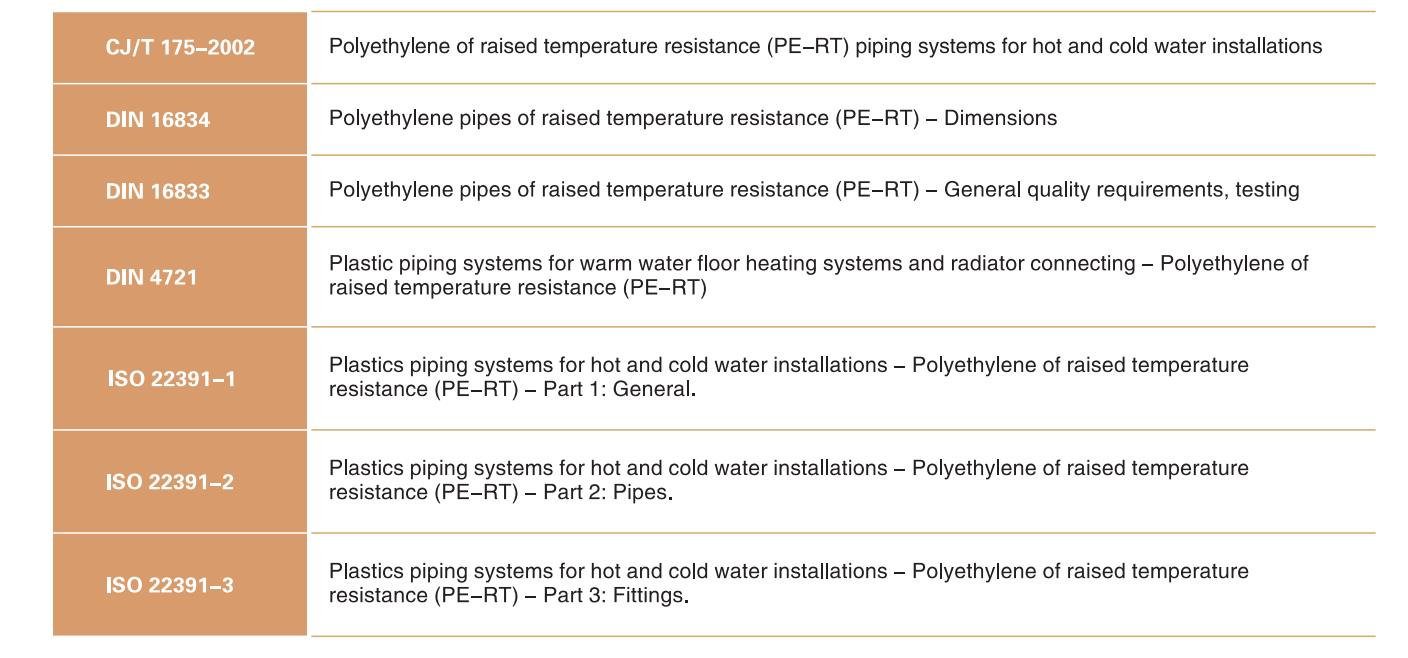 ---
Physical Properties