The demand for seafood has always been high ever since. Even established fish farmers have been struggling to meet the high    demand. The good news? The introduction of fish farming cages has impacted the industry significantly.
Thanks to ocean cage farming, it's easy these days to grow different species of fish. Common varieties include Japanese sea bream, tilapia, cobia, greater amberjack, gold-lined sea bream, blue-banded sea perch, snappers, red drum, catfish, carp, and crappie, among other species. The cage farming system works wonders, especially if established in the right settings like rivers, sea, lake, or ocean.
Ocean aquaculture will satisfy the high global seafood demand in an environment that is declining in wild fish harvesting. These farming cages are positioned some distance offshore in deeper and less sheltered waters, and the ocean currents are stronger than inshore. The cage is a standout aquaculture production structure comprised of a rigid floating frame, mooring system, flexible net material to hold and culture a large number of fishes.
The design and operating variables in the engineering aspects of sea cage farming are essential. The cage design should stand out and satisfy all the needs of the farmer. A well-designed and sturdy cage will reduce the cost of the entire project and guarantee intensive fish farming.
The Piping Structure of Ocean Cage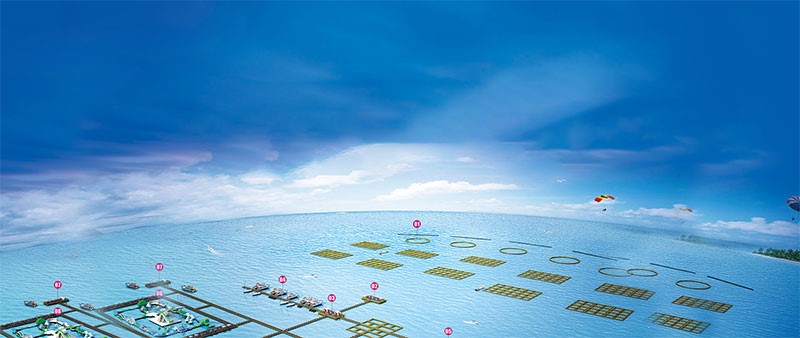 Cage culture is the in-thing and offers fish farmers an opportunity to grow different fish species in many water resources. You don't require a huge financial investment to excel in ocean cage farming. You need to get your priorities right and invest wisely.
In your endeavors, put a lot of concern and a reasonable sum of your investment money in the piping structure of your ocean cage. The piping material you use should not only be high-quality but also the best products in the market. HDPE pipes are the most common materials used in the piping project of ocean cages.
The piping design should include all the best materials that make these cages sturdy to hold and culture different fish species. These cages should be sturdier than those you find inshore to withstand the high waves and harsh offshore environment. The piping structure materials also vary depending on the type of ocean cage you choose.
Common types of ocean cages include fixed, floating, submerged, and submersible. Most of the floatation systems are made of butt-welded HDPE pipes. However, the design of the entire structure is quite complex to withstand the offshore environment.
In your pursuits, you should make sure you also select a proper site for your ocean cage. The construction materials, more so the pipes you use, should be ideal, and the structure design should stand out. The cage frames and net should be able to withstand offshore weather conditions.
The size of the cage will as well influence the quality of material you need for ocean aquaculture. Large cages will limit fish stocking, grading, and harvesting. Maintenance of the HDPE pipes and nets will become more difficult as you increase the size of cages. The right size of sea farming cage will guarantee reduced labor and easy maneuvering.
High-density polyethylene (HDPE) is a popular choice for ocean cage frame design. The frames might be a bit expensive, but they are sturdy and will last longer in such an environment. The cage piping structure will also feature flotation pipes, handrails, and collars.
Why HDPE Pipes are used in Ocean Aquaculture Cages?
The demand for HDPE pipes has surged over the years, and its market share is expected to grow in the near future.   Its many applications have made these pipes the outright piping choice for sea cage farming structures. These pipes have been a suitable choice for building & construction, packaging, and automotive industries.
Today, HDPE pipes are the number one piping choice for offshore aquaculture. Here is why you should not have any uncertainties using these pipes in sea farming projects.
1. Corrosion and Chemical Resistance
You don't have to worry about using HDPE pipes in your piping system for ocean cages. These pipes don't rust even when submerged deeper in the sea or ocean.
They are resistant to corrosives, acids, salts, and bases. These pipes also don't support biological growth and are not affected by bacteria or fungi. HDPE pipes are also freeze-break resistant and can withstand the harsh offshore environment.
HDPE pipes are stiff and rigid for daily use and resultant to impact. They fit as the best choice for ocean and sea piping systems. They are also resistant to any form of abrasion in the harsh environment such as typhoon.  
HDPE pipes guarantee an extended service life. You can use these pipes in the harsh offshore environment for many decades without any worries. However, you have to make sure they are correctly designed and installed. HDPE has a long service span of 50 to 100 years, even with challenging jobsite installation and maintenance.
HDPE is non-hazardous and will not harm the different fish species you are stocking and trying to culture in the ocean cage.   The material of HDPE pipes is environmentally friendly, which does not produce pollutants abd can be 100% recycled.
HDPE pipes come in varying sizes, and you can easily install them and bend them as per your requirement. You will not need any additional fittings during installation.
Due to their lightweight, HDPE pipes are easy to transport to different sites where you want to install your ocean cage and start farming.
The Pros and Cons of Aquaculture HDPE Cages Compared with the Traditional Wooden Cages
Many people are investing in cage culture as it's a great source of food, revenue, and employment. However, the open ocean aquaculture pros and cons should guide you to make worthwhile investments. To excel in your endeavors, it all starts by making sure you invest in the right piping system materials.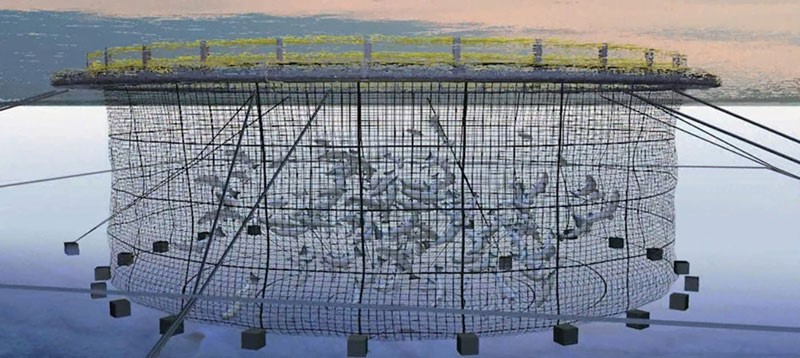 Environment-friendly
HDPE cages don't pollute the offshore environment and are resistant to corrosion. They are suitable for complex sea cage farming settings.
Easy Handling
These cages are easy to assemble and install. You just need to come up with a distinctive design and a team of construction experts. The farming cages can be tailor-made and won't cost a lot of money. Wood cages will be more costly to install as there is a lot to do and make sure the wood pieces are well fitted together.
Durable
HDPE is a durable piping system material and will last many years of service even in the harsh environment. Wood cages won't last longer than HDPE cages that can last for more than 50 years with proper maintenance.
High Maintenance Cost
Despite HDPE ocean cages guaranteeing comprehensive performance in the ocean environment, regular maintenance can be costly. For your ocean farming cages to stock and culture different species, regular maintenance is crucial. You will end up spending more money on labor and keeping the cages clean and in good shape.
The net clothing also needs to be washed frequently and ensure it's not broken. So, you have to check your cages regularly and prevent your stock from escaping.
Invest in LESSO's HDPE Pipe for Ocean Cage
China LESSO is the best place to be if you are looking for the best ocean aquaculture piping systems. LESSO is the home of the best HDPE products for a wide variety of applications. The available piping system products are durable, environment-friendly, flexible, and convenient for use.
Significantly, the available LESSO's HDPE pipes and other products are wave resistance, corrosion-resistant and you can use them in cage culture without any uncertainties. Get in touch today and invest in the best piping systems for offshore aquaculture.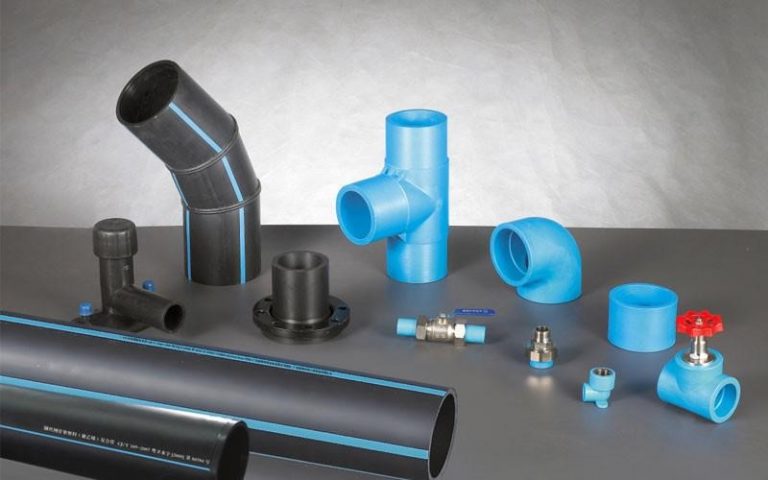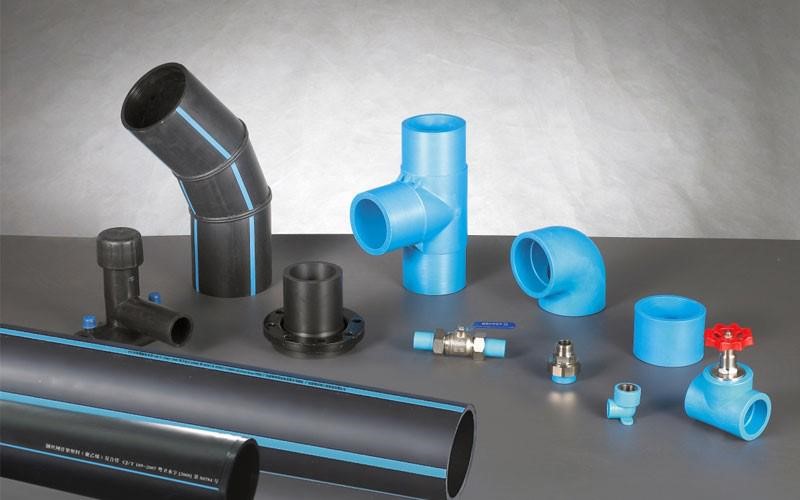 Pipe
Table of Contents HDPE plastic or high-density polyethylene is a thermoplastic resin, and it's used for many different types of residential, commercial, and industrial applications.
Read More »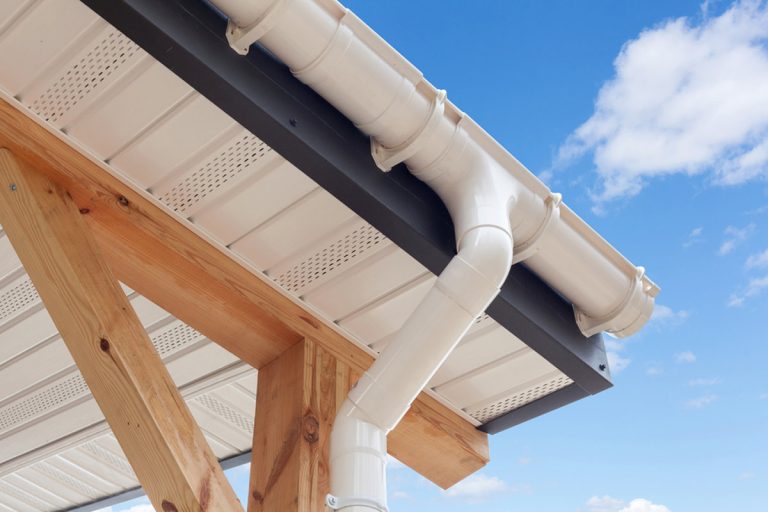 Knowledge
Table of Contents Gutters and downspouts Are the Key to Managing Rainfall, every building has some type of gutter system in place. These important features
Read More »