We usually recommend PE-RT pipes when searching for the right piping solution for your domestic underfloor heating or drinking water project. These pipes are lightweight, eco-friendly, and cost-effective. Overall, they serve as a great alternative to copper and metal pipes that are used in domestic and industrial projects.
PE-RT stands for Polyethylene of Raised Temperature resistance. As the name suggests, these pipes are made from polyethylene, which can resist high water temperatures. They come with improved processability and long-term power at higher temperatures.
The material used for the production of PE-RT pipes has a unique molecular structure that provides outstanding hydrostatic strength. This is especially important in environments where high temperatures are present. PE-RT materials have been in usage in domestic and industrial applications for more than 35 years. On most occasions, the pipes are used in radiator and underfloor heating connections.
The uniqueness of this material is that it does not have to be cross-linked to deliver the strength. This significantly improves the quality of the material and prolongs its effectiveness. PE-RT is used on occasions when the traditional Polyethylene cannot be applied in standard applications. Traditional Polyethylene cannot withstand high temperatures and long hours of installation. For these reasons, PE-RT materials are a better option.
The material is used in power plants for water supplies and energy-efficient solutions. You can easily cut the material to the desired size and avoid the costs of complicated installation. PE-RT is flexible enough to bend where the angles are needed in the heating and cooling systems. When used in a larger diameter pipe, a PE-RT pipe is an ideal option for the ultimate processability of water and liquids.
Among many advantages, PE-RT pipes can transport water of high temperatures between different places. The pipes are also:
Light-wight and easy to transport
Flexible and require fewer fittings
Easy to operate
The flow capacity is 30% greater than the metal pipe
Eco-friendly and can be recycled
Provide no toxic auxiliaries in the production of the pipe
The pipes are usually described as "water purer," which can be installed in drinking water systems. They can be cut in any size, which reduces the additional costs for a manufacturer and customers. The PE-RT pipes are also highly flexible and can be installed in any domestic environment. You can be satisfied with the quality of the pipes because they provide long-range effectiveness and resistance against rust and mold.
You also do not have to worry about maintenance because the pipes can last up to 50 years without any maintenance process. This durability gives them an important place in homes that require central heating and water heating.
What is Usage of PE-RT Pipe?
The overall usage of PE-RT pipes is extensive and versatile. You can use these pipes for plumbing, hydronic heating and cooling, water service, snow and ice melting, and geothermal piping systems. Most users of the PE-RT pipes have a positive experience with this kind of pipe, mainly because the pipes are long-lasting and can withstand high and low temperatures.
These pipes have a long history of usage in the European market. Professionals have used PE-RT pipes for 35 years in Europe, and the pipes came to the American market in 2003. Since then, many homes and commercial buildings are using these pipes in their water and heating systems.
PE-RT applications include the following:
Radiant heating and cooling systems (floors, walls, ceilings)
Outdoor snow and ice melting
District Heating/Cooling
Hot and cold water plumbing distribution
PE-RT pipes are also used for chilled water piping among all these applications, which gives them great versatility. You can use these pipes for both hot and cold water, which is an extra advantage in the piping systems.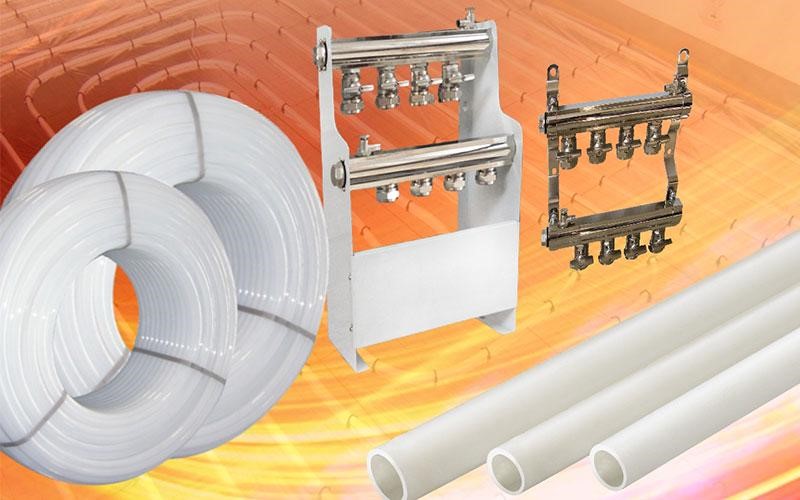 The material can be used in industrial applications as well. Good weldability provides an option to connect even bigger pipes in different industries. An example of this kind of application is oil production, where larger pipes need to be connected. This allows oil constructions to work correctly.
Other applications of PE-RT pipes are found in sanitary piping systems in buildings. Well-installed pipework can withstand high-pressure water and substantial temperature changes in the most critical areas of the buildings. That is why PE-RT pipes represent the solution that provides the best balance between costs and quality. In both domestic and industrial use, these pipes show the potential to last for a long time and provide the best solution for the installation practice.
Searching for the best PE-RT pipes ends here. At China LESSO, we provide our clients with the most affordable and distinctive PE-RT pipes on the market. Our selection of different pipe materials is extensive, and we come to your place as a leader in the production and installation of pipework solutions.
No matter if you need PE-RT pipes for your heating supplies or are searching for an adequate cooling solution, our pipes are there to provide you with suitable options. We offer the excellent service of installation at your home or commercial spot. We work with highly qualified professionals who know how to complete each stage of installation. In the end, you will have a piping system that is reliable and long-lasting.
Lesso's PE-RT pipes are durable and practical, and they can be installed in different environments. If you need pipework for your underfloor heating, these pipes will provide excellent support. On the other hand, if you desire to have a water supply and constant water purity, PE-RT pipes are the best option. These pipes are easy to install because of the great flexibility and prolonged quality that they expose over the years.
Once you have installed these pipes, you can be satisfied with their longevity and effectiveness. Lesso's PE-RT pipes are an affordable and long-lasting option for all homeowners who want to enjoy the pipework quality in the best manner. Contact our team to get a complete picture of our projects and pipes that we provide to our customers. We are happy to assist you in your new pipework project.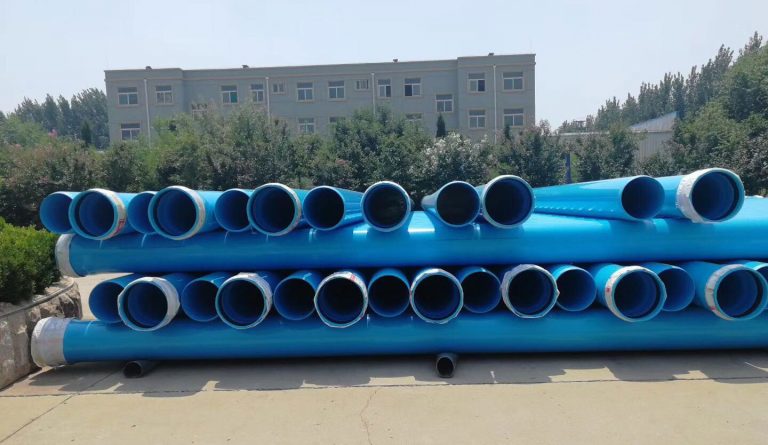 Knowledge
The transportation of water for consumption by the general population has seen a few trends and changes over the past several decades. The main contributing
Read More »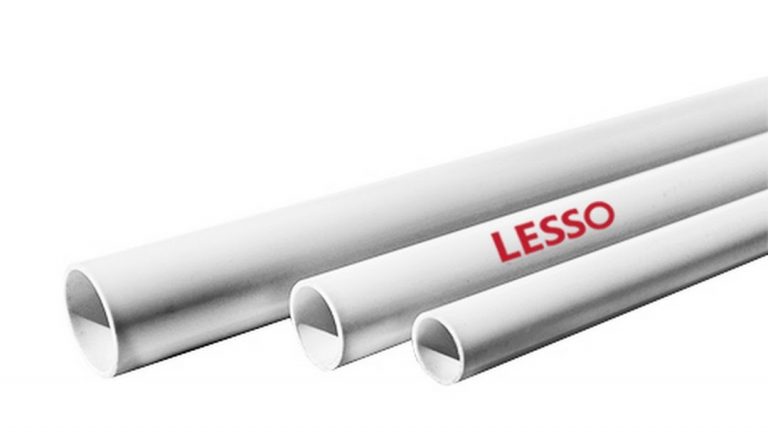 Pipe
Although working with plastic pipes is easy, you still need plastic pipe guides to get the best results. As PVC has replaced most alternatives that
Read More »