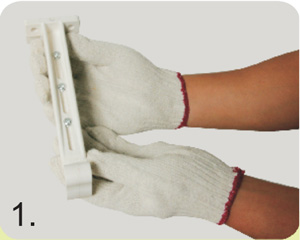 Step 1. Fix the gutter hanger and gutter lock with screws, mesons and nuts.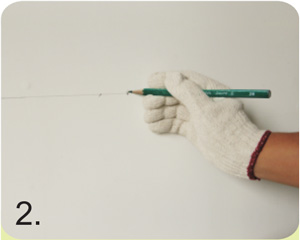 Step 2. Draw a line on the wall according to the direction of drainage and slope, to confirm the location of gutter lock.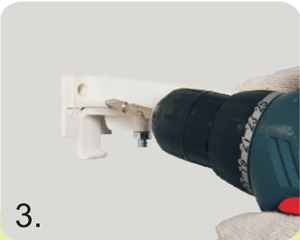 Step 3. Drill holes on the fixed points, then firm gutter lock on slope roof with expansion screws.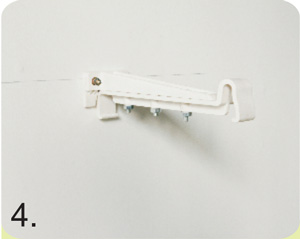 Step 4. Adjust the position of rain gutter and gutter hanger, when the installation is finished.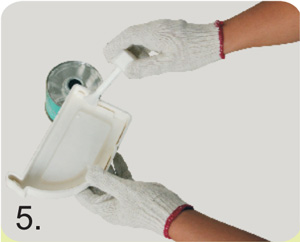 Step 5. Coat the connection surfaces of the end cap evenly with PVC solvent cement The coating depth shall be 15~20mm. Please pay attention that the arc corner and the groove of end caps shall be fully coated. (Excerpt for drop outlet).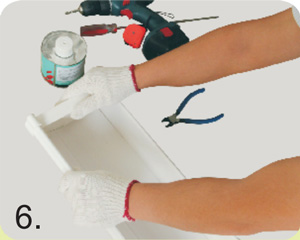 Step 6. Put the gutter end into the groove of end cap, which shall be operated before the glue is dry and kept lmin. (the installation of outside corner or inside corner is the same as end cap)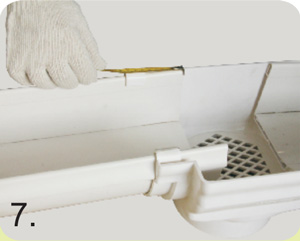 Step 7. The overlap-welded connection between rain gutter and drop outlet, do not need to brush PVC solvent cement, in order to flex the drop outlet freely; rain gutter extends into the drop outlet 20-30mm.
Step 8. Move the connected drop outlet to the gutter hanger; then fix them.
Step 9. Adjust the position properly.
Notes:
① According to the rainwater system structure, the distance between two neighboring drop outlets shall be 8-12m, drainage slope of gutter shall be l%-2%, and the highest point shall be placed at the center of two neighboring drop outlets.
② Two Combined gutter hangers are generally placed every one meter. The distance of 50-100mm end of the connected accessory should install combined gutter.
③ Rain gutter shall be 50mm away from the eave. Combined gutter hanger at the end of eave end must be fixed with expansion screws.