The standard transmission option for electricity is the overhead cables as they are convenient to use and install. This type of electric cable is used in almost every community. However, as there are circumstances that limit the application of overhead wires. So, in cases like that, the best option is to use an Underground Power Cable. 
Usually, you can find them in different types and numbers of conductors. For example, there are the usual PVC cables with copper with either one to four conductors in copper and some that are aluminum. However, it's essential to note that copper-type cables are more reliable than other types as it's highly conductive metal.
Furthermore, they are also classified based on the voltage capacity of the cables. Usually, you can find low voltage underground wires ideal for transmitting up to 1kilovolt and the high voltage type that can operate up to 11kilovolt.
In choosing a suitable cable, it's essential to consider factors such as the location, voltage requirements, the capacity of the cable, and recommended type for your project. Because underground power cables have unique features that correspond with different circumstances.
Advantages of Using Underground Power Cable
There are instances that overhead electric cables are not ideal or not prohibited in some areas. So, the best solution is to use a PVC power cable to transmit electricity from the source to a building or community. Moreover, this type of transmission wiring offers various benefits such as the following:
Increased Life Expectancy
Compared to overhead cables, underground PVC wires have a longer life expectancy as they are not prone to damages caused by external factors since they are safely buried. Thus, the cases of outages are duly reduced.
Improved Aesthetic of Areas
Typically, the overhead wires tend to ruin the neat and clean ambiance of a place when they are not installed appropriately. But, with the cables laid underground, the area will look better aesthetically. In addition, overcrowding and tangled wires will not overwhelm the building or community.
Since the cables are buried safely underground, maintaining them will not cost much as they are secured from possible damages. In addition, they are protected from environmental hazards such as lightning, high winds, and storms.
In most cases, accidents in relation to electrical wiring are usually caused by overhead cables. So, the underground transmission option is the safer option as it's not accessible to people and other entities. In addition, it reduces the danger of electric shock and other hazards.
How to Install Underground Power Cable
As you have learned about the advantages that underground cables can offer, you probably thought of installing them for your household or other buildings. So, this article will also provide you a simple yet helpful guide for you to take advantage of having underground electric wiring.
Although, it's essential to remember that you should have adequate knowledge and skills in installing electrical wires before you do the job. If you're not confident enough with your skills, it's suggested to seek assistance from professionals.
Here's how you install underground power cable:
Underground cables installation is done in various ways depending on the local Code of your community or country. Generally, you can run electrical wiring underground through direct burial or with a particular conduit. Whichever ways you choose, the processes of each method are almost similar to one another.
The first step of the installation is creating the layout for the pathway of the cables on the ground. You can use a rope or any other materials available to measure the route from the electrical source to the designated area. Once you've got the route, it's time for you to dig the channel where the cables will be buried. Remember to use the proper equipment in digging the ground. And if the recommended depth of the pathway is deep and long, it's suggested to seek experts to do the job efficiently.
Next, lay the conduit once the trench is done, whether you're using a PVC duct or metal one on the channel. If you're using a PVC duct, the next step is to join each end with suitable solvent glue.
Furthermore, attach PVC elbow sweep fittings to each end of the duct going up and out the trench. This step is necessary to get the cables run to the designated place. Once the conduit is ready, you can use fish tape to attach the cable's end to conveniently insert and pull the wires in the PVC duct. You can also use cable lubricant to provide ease with the pulling of the cable.
Then, finally, you can now arrange and fix the connection inside your house or building, but it's essential to let an inspector verify if you adhere to all the local Codes. This is vital to prevent issues with the underground wiring.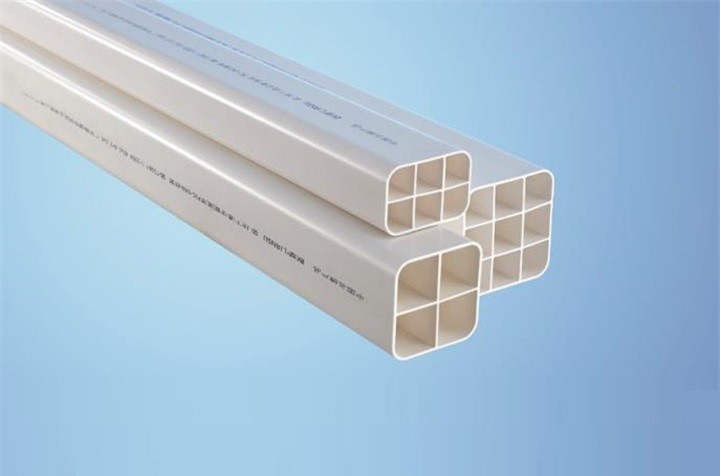 What kind of Duct can Use in Underground Power Cable?
As mentioned, there are various ways to install underground tables, and one of those uses conduit or duct. The duct that you can use can vary depending on the need, budget, and type of project. Here are the types of underground conduits that you can consider for your next project.
One of the standards and cheapest duct for underground cables are PVC ducts. These are affordable since they are made of light materials. But even though they are lightweight, the durability of this type of conduit is proven because of its weather and water resistance features.
PVC C Underground Power Cable Duct is an excellent choice for choosing a high-quality, durable and long-lasting conduit. In addition, it offers high temperature and weather resistance to protect the cables from damages.
The next type of conduit ideal for underground cables is the thick and steel-coated duct. These are typically heavy and robust to withstand harsh environments. So, basically, this type is perfect for industrial and heavy-traffic areas. Although the downside of this is the difficulty of installing them, it's more costly than PVC.
Choosing the right type of underground power cable for your project is essential to achieve the best outcome and prevent issues after. It will be helpful to consider the voltage capacity of the wires, location, and even the duct you'll use to protect the cables. You can choose from PVC ducts for low voltage cables and low-risk environments. In contrast, metal ducts are best for projects requiring high voltage cables and also for areas with harsh environments.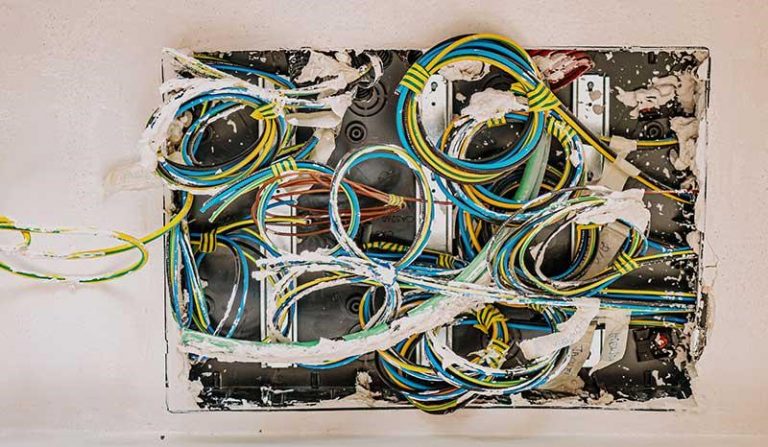 Knowledge
Table of Contents Indoor electrical wiring can be troublesome and dangerous. In order to control hazards, you must first manage and protect them well. Learn
Read More »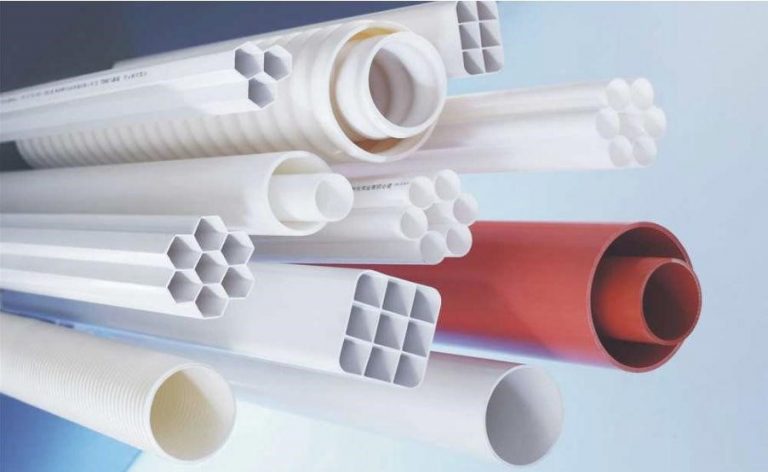 Knowledge
Power utility cables are designed to provide operators with data on what is happening in the power network, with minimal concerns about cybersecurity. Unfortunately, once
Read More »