The Harsh Coastal Environment
Living close to coastal areas brings you many health and mental benefits. Yes, you may enjoy the bright sun, salt air, and ocean breeze to the core. Asides from benefits, you may face various challenges living in the coastal areas. Yes, the harsh coastal environment and salty air troubles you a lot. Only people who live in coastal areas know how harsh the weather is at the coast. Frequent rain and windy conditions damage the house of an individual. So, a house owner has to delve deeper into the issues caused by bad weather where he lives.
The windows and doors do not remain in good shape due to the harsh environment of coastal areas. Yes, it is of utmost importance to you to protect your home from damages. Garage doors may get torn down due to the corrosive nature of your area. Coastal storms and the high moisture content of beach areas may collapse your door by rusting and flaking paint. Considering coastal areas' harsh environment, it is highly essential for you choosing the right doors and windows for your house.
Choosing the right garage doors, resistant windows, and noncorrosive doors are inevitable. Special consideration is given to your home because hurricanes are prone to attack. Your house may lose its attractive features in a short period. You shall have to consider many factors when you buy windows, doors, and paint. Balmy weather and irritable storms corrode your house and your dreams. So, you shall consult an expert when you purchase doors and windows to stand up to the ruthless climate in your area.
What is the main effect of coastal area weather?
The salty air eats away the steel material, thereby collapsing the structural integrity of the house. As a result, the house owners have to change the doors and windows very often. This move would elevate the maintenance cost of the house every month. The maintenance cost is more for people who live in coastal areas than people living interior.
The following decisions may help you to cope with the harsh climate in coastal areas.
Doors and windows that are resistant to coastal weather.
Lasting
Noncorrosive materials are best
Choosing top-notch windows and doors that withstand future hurricanes and storms is inevitable. Going for impact-rated doors and windows is a clever idea.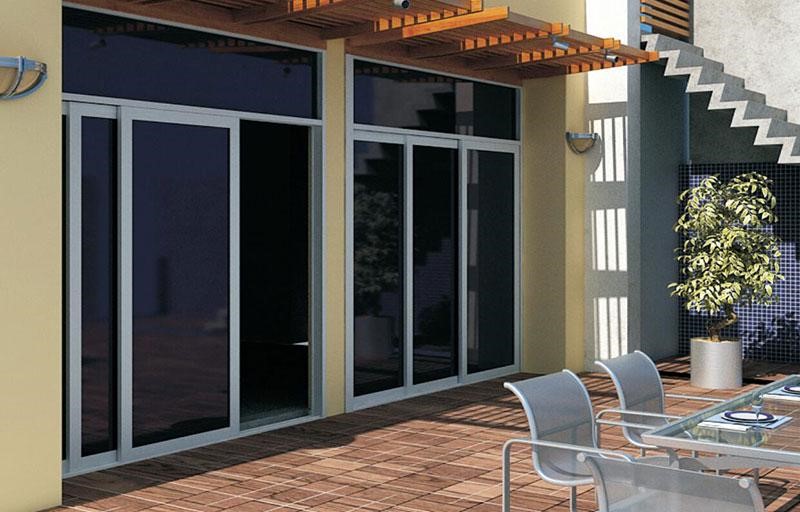 Types of Doors and windows That Are Suited to Coastal Areas
Are you living in coastal areas with a fear of home collapse due to inclement weather? If yes, you have to be extra careful when choosing the doors and windows that suit your coastal area condition. Yes, only suitable types can avoid the issues caused by warping, rot, rust, and strong winds.
The UV-resistant vinyl doors are suitable for coastal areas homes. The strong and durable features of vinyl doors and windows withstand the problematic weather for a long. These doors and windows are resistant to rust and rot issues extremely.
A Fibreglass door type is suitable to your expectations for avoiding fading and warping issues caused by salty air.
Yes, aluminum materials are rust-resistant type, and so you shall go for it. Choosing the robust aluminum type is preferable to the ordinary weightless type in coastal conditions.
UPVC means Unplasticized Polyvinyl Chloride. If you want to choose a material with better impact resistance than aluminum materials, recommend UPVC windows and doors. It aslo with good sound insulation, heat insulation, fire resistance, airtightness, water tightness, corrosion resistance, insulation,and so on.
Aluminum frames with glass doors and windows are perfect for stormy windows and hurricane areas.
Choosing steel types for your houses in a harsh environment is the best choice. Yes, steel types are naturally prone to rust and rot, and so selecting steel materials doors types gives you perfect comfort.
You would wonder about the window door choice because wooden windows are prone to natural calamities such as a hurricane, storms. However, wooden garage doors have strong resistance to warping and rot issues.
Installing composite doors is an excellent choice in coastal areas. They're made from various strong materials, highly secure, thermally efficient, and durable. This intelligent design makes composite doors resistant to weathering and virtually maintenance-free, so your door will look its best for many enjoyable years to come.
What to Look for When Buying doors and windows for a Coastal Home
Before you buy doors and windows for a coastal home, some factors have to be considered by you. Choosing stylish and classic design doors and windows is not an important factor for coastal homes. You shall consider impact ratings doors and windows for your coastal home.
Judge windows and doors that suit seaside homes. Yes, materials that have an array of benefits for homes in coastal areas are chosen mainly. The following features are inevitable when you buy the best doors and windows for high humidity areas.
They are
Lasting quality
Materials should be energy efficient, and so you shall go for thermal break technology-backed doors and windows.
Materials having weather seal feature
Strong in the colder environment
Add value to your house asides from benefits
Maintenance-free feature for an individual.
Anti-fade protective coating property suits your property.
Check twice the quality of the materials that you buy and their adaptability in extreme weather conditions.
The above details may give you necessary information about your doors and windows requirement in coastal areas. Make enough care and attention on choosing the type of doors and windows.
Your perfect decision may put you in a comfortable zone, and if not, you will have to face serious issues. Your house may lose its unique features, beauty, and above all functionality of your home is declined. Keeping your location in your mind when you choose the house materials is mandatory.
Considering the above reasons, choosing China LESSO's door and windows is a clever choice. The China Lesso's doors and windows stand the test of time for decades. The high-quality materials of Lesso give you better comfort in your coastal areas.
You shall gain life-lasting quality of doors and windows from Lesso. You can purchase Lessor products to meet your ends without any flaws. Yes, the impeccable and well-versed doors and windows quality give you world-class satisfaction and results. Indeed, Lesso reduces your burden and cost to an extent.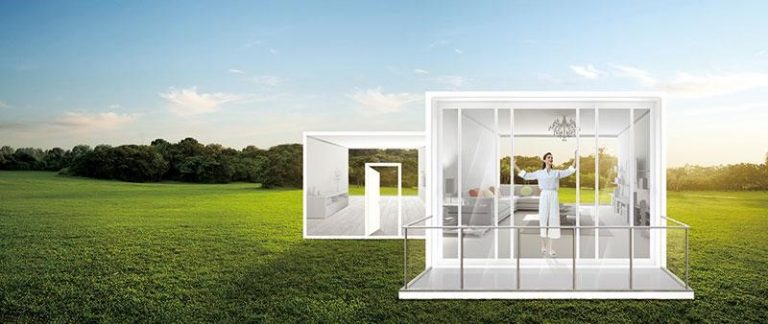 Knowledge
When you are considering doors and windows for your home, there indeed are many different types. That is why we mention here some of the
Read More »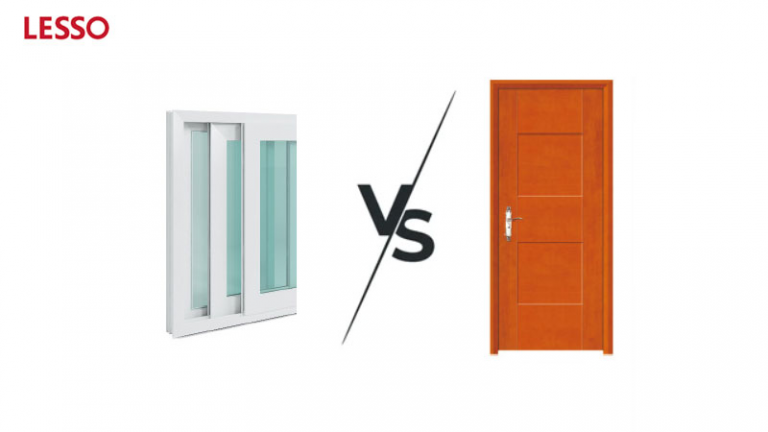 Knowledge
UPVC is a form of polyvinyl chloride (PVC). The material is more rigid and solid and is known for offering durable results. uPVC, one of
Read More »