Irrigation systems used in the earlier days are outdated and don't hold value anymore, and even more costly to maintain. These irrigation systems are expensive and do not give considerable returns on money. If you had witnessed the running sprinklers after rain then you understand the wastage traditional irrigation can cause. So, what's the way out?
Technology remains the answer. The advent of technology in the modern world has come as a boon to agriculture and the related economy. The modern-day irrigation systems ensure value for money and easy returns. They also help us to save water, the elixir of life!
Smart irrigation technology is so efficient at eliminating water waste, it's not uncommon for a smart irrigation system to enable 50-70% savings on landscape water bills.
What is Smart Irrigation?
Smart irrigation systems have become a buzzword in farming for the obvious benefits it offers. People use these irrigation systems to reduce water usage and also save big on their water bills.
With the smart irrigation process, you will get real-time reports on soil conditions and weather. A detailed summary of water evaporation and water use for plants. The technology also helps you to adjust the watering schedule based on the requirements. All these can be controlled through a phone app, or a tablet, or a PC, sitting at your place.
How Smart Irrigation Controls Offer Cost Savings?
Water is used efficiently based on factors like landscape, weather conditions, etc., The controller in these irrigation systems controls the amount of water dispersed based on the above criteria. This becomes effective since these irrigation systems generate real-time reports. You also get to know the amount of water used in a day. This ensures there's no wastage of water.
Not all plantings on your land require the same amount of water. Smart irrigation helps you understand your landscape better and offer solutions for smart water usage. The usage of water is regulated based on the requirement for that particular type of planting. You can monitor specific zones on your landscape that require less, moderate, or more water.
3. Stop issues before they become problems:
Smart irrigation systems help you identify the problem even before it arises. Whether it is a faulty valve or a pipe, the system sends you a warning. Your irrigation technician may receive an alert on the same. This helps you stay prepared. Earlier detection helps you to fix the problems easily and save the system from bigger damage. This is one way you can save money with smart irrigation.
4. Better watering cycles:
This is one of the biggest advantages of smart irrigation systems. The smart irrigation system identifies the absorption rates of the soil. Each soil absorbs water differently and this smart irrigation system helps you decide the watering cycles based on that. The length of the watering cycle, the flow of the watering cycle, etc., can be adjusted with smart irrigation systems.
5. Monitor to avoid leakage:
A smart irrigation system comes with the advantage of watering your landscape irrespective of your location. You may be out of town or out of the country, still manage the watering system of your landscape. You can control the flow of the watering cycle and the duration at the snap of your finger. Imagine you are out of town and your irrigation system fails; you receive an alert. On the other hand, if you have hired an irrigation company to manage your landscape, they get an alert. You can simply shut down your irrigation system remotely and avoid leakage. This can save you huge money.
Why Do We Recommend LESSO for Your Smart Irrigation System?
With over 35 years of experience and expertise in the business of manufacturing pipes and fittings, LESSO is always a smart choice for your irrigation systems. LESSO is committed to creating a relaxing atmosphere for all your piping needs.
The quality of the products, the easy installation services, value for money are some of the reasons why we recommend LESSO for your smart irrigation systems. The expertise of LESSO will help you save water and money at the same time. Water, being one of the prime elements in nature should be used judiciously and to ensure this LESSO makes special efforts in building their piping systems.
The quality of pipes we get from LESSO can help you stay worry-free about frequent cracks or leaks in your piping systems. So, when you install a smart irrigation system for all the benefits mentioned above, it is also advisable to make an informed choice about the company you want to purchase your irrigation system from. With LESSO you are sure to reap all the benefits of a smart irrigation system.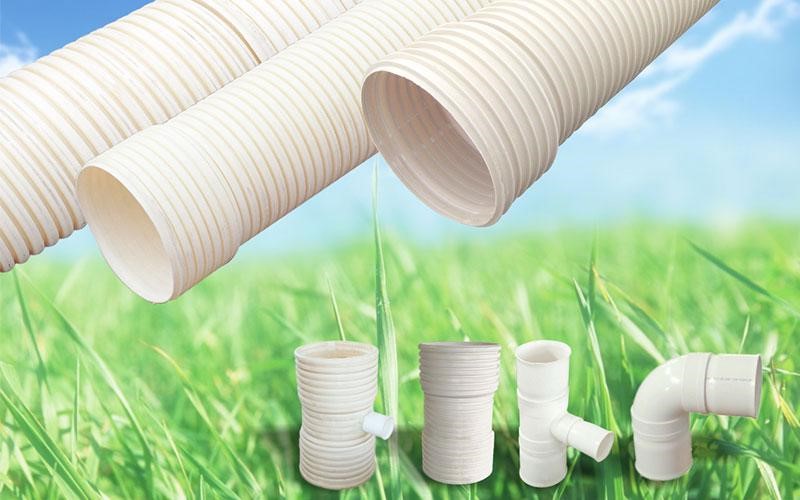 LESSO Agricultural Pipes - A Value Addition to Your Agricultural Needs
Agriculture remains the backbone of the economy in many countries. With the advent of technology and innovation, agriculture has become an interesting subject. Many choose to invest their time and savings in agriculture.
However, to make it productive and to make it worthwhile, we need good piping systems. Whether it is irrigation or agriculture, LESSO has got it for you! The company has a wide range of products to suit your agricultural needs. They have with them steel wire hose (reinforced), PVC hose (transparent), Suction hose (PVC), etc.
The pipes undergo rigorous quality checks to make sure, they deliver the best to their clients. The pipes are used to supply water to fields and we must employ good quality pipes to stay assured of a better outcome. The agricultural pipes from LESSO also come with application in different areas with varied working pressures.
The products sold by the company are approved by FDA. They are also approved of RoHS by SGS. LESSO is one of the leading companies in this business and they know how to grow by helping others grow. They also use a high-strength polyester fiber for their pipes which makes them durable.
The pipes from LESSO also come in beautiful colors. They also have a higher working pressure, and these pipes are simply marvelous. Looking for an agricultural pipe? Choose LESSO, lessen your worries, See your business grow!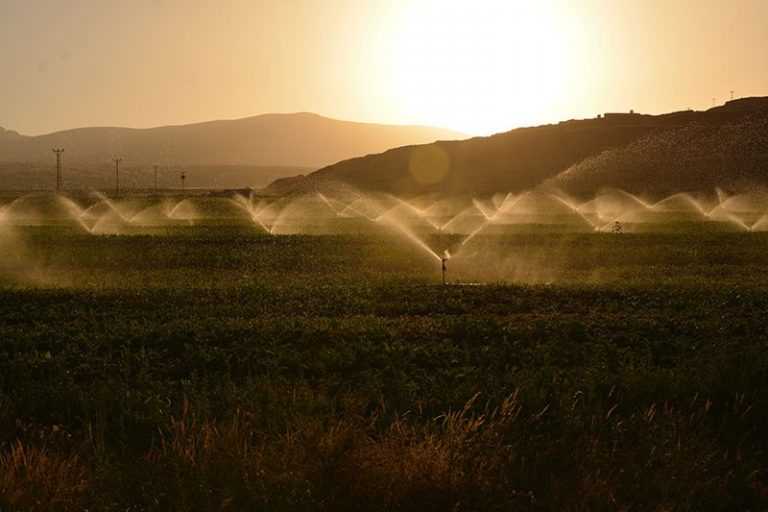 Knowledge
Traditional irrigation is long overdue for a change in our world. Watering crops and gardens manually is quite simply a waste of time, and irrigation
Read More »
Knowledge
Farm irrigation is as essential as drainage, fertilization, pest management and soil quality. Many devices and much ingenuity rise out of these necessities, but few
Read More »