UPVC windows and doors are popular in the US and European countries. All the credit goes to the appealing look and enhanced durability of UPVC. Many people find UPVC windows and UPVC doors worth spending due to their improved features. Yes, UPVC will not require a lot of maintenance. The material will look fresh and last long with minimal upkeep. Besides, it does not contain BPA and protects your environment.
In brief, it will have vinyl window frame benefits without harming the environment. Also, the solid construction and the robust material will offer the desired durability. All these advantages make UPVC windows USA popular. However, you will have to consider reliable UPVC window suppliers to find the best material for your home and commercial properties.
What is UPVC and why it is used for windows and doors?
Unplasticized polyvinyl chloride or UPVC is a strong, stiff and durable plastic. It also provides a sturdy foundation for double glazed window and door units. It does not contain BPA and phthalates.  It will not impact your environment and surrounding. Also, you can get the benefits of vinyl. 
People find this robust material worth spending due to its durability and thermal efficiency. Also, UPVC is less porous. Hence, the maintenance requirements will be minimal. You can expect high energy efficiency and durability. Also, the material is recyclable and will not fade over time. It is rigid and will not flex as well.
All these unique qualities of UPVC make it a preferred choice for many. It will not warp or discolor fast. With this material, you can get a durable result, minimal maintenance, and an appealing look. Also, you can contribute to the environment. In brief, you can have the best of both worlds.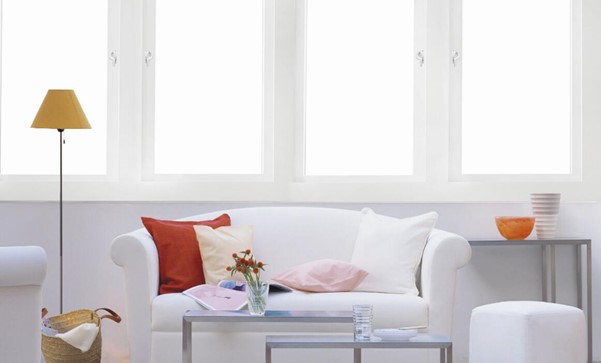 What Are the Benefits of UPVC Windows and Doors?
When it comes to benefits, you will have many. First of all, you will not harm your environment. Also, you will not have to spend more on maintenance. You will not have to spend on the replacement as well. You will love the fresh and new look. Here are a few benefits that make UPVC the best choice for windows and doors.
When choosing the material for your window, your first consideration will be the price. You will prefer affordable and quality material. Yes, UPVC meets both ends. You will find it less expensive compared to wood and aluminum. You will have to spend twenty to thirty percent more on wood window frames.
Also, aluminum will cost you extra. You might need to spend around thirty percent more on aluminum. Hence, you can consider UPVC windows. The material is safe and cost-effective. It will increase the resale value of your property as well.
UPVC windows and doors do not require a lot of maintenance. You can use dish soap and water to clean your windows' frame. Yes, you do not need any specific cleaning product. More importantly, you do not need to clean your door and windows frequently. With little maintenance, you can retain the new look for a long. However, other window materials will have specific maintenance requirements.
UPVC windows are super durable. Yes, they will last longer than the wood. Wood windows will disintegrate, wrap, and fall apart over time. UPVC windows come with a long lifespan. All the credit goes to the material and its high distortion ability. Also, you can expect many beautiful colors.
But, you will have to repaint your wood window every five years. Wood will not last long in unfavorable conditions. However, vinyl will not change the color and freshness over time. Hence, you can expect the best outcome.
When it comes to energy efficiency, vinyl tops the list. It is better than wood frames and aluminum doors. The vinyl will have good insulation, and it can reduce your heating and energy costs. Also, vinyl sashes can provide better energy efficiency and performance from insulated sealed units. If you want, you can also use grilles inside your sealed unit. The objective is to save more on energy.
5. Extended Warranty Support
If you buy UPVC windows and doors, you can expect extended warranty support. Some manufacturers offer more than twenty-five years of warranty. However, you cannot expect such benefits from other materials. As you can use windows for more than two decades, you can avoid replacements. Also, the maintenance cost is minimal. Hence, you will find the end product affordable and super durable.
Now you are aware of the benefits of UPVC doors and windows. Next, you will have to find leading UPVC window suppliers to get quality and durable products. You can consider buying from Lesso UPVC Windows and Doors. Lesso focuses on four core qualities to win the satisfaction of its customers. Yes, you can expect premium material, optimized design, reinforced steel, and collected hardware. The product can withstand harsh external elements and satisfy with enhanced durability.
Lesso understands the unique requirements of modern homes. It combines an inspiring look and premium material to make the end product durable, curb appealing, and versatile. You will find a variety of options in UPVC windows and doors. You can choose the one that complements other decors of your home.