Nowadays, more and more people want to upgrade their bathroom decor for a pleasant washing time. However, keeping a small bathroom organized is a big challenge for most people who have a small bathroom. How can you reasonably fit a lot of functionality into a compact? Is it possible for a small bathroom to seem larger than the actual area?
Fortunately, we have gathered many small bathroom ideas to help you on your way and spark your next warm sanctuary, no matter what size your space is.  There are some small brilliant decor ideas suitable for the small bathroom with impact design, which just need some simple changes that will make your small bathroom look elegant and bigger.
Here are 11 simple tiny bathroom ideas to help you design a perfect bathroom:
1. Use a built-in storage cabinet to store washing items
Actually, the more toiletries you put in the sink, the more space it takes up in your small bedroom. How to arrange them to leave more space for the countertop while keeping them within reach of the hand? A well-designed tiny bathroom vanity can meet all needs, with a built-in cabinet that can store washing items under the countertop. And you can put your shampoo, makeup, soap and toothbrush on the shelf under the mirror to keep the sink clean, which can also create more visual space.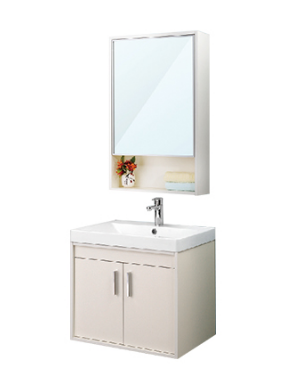 2. Replace the bathtub with a multifunctional shower
The bathtub is not suitable for a small bathroom because it takes up too much space. If you insist on installing a bathtub despite your bathroom design, the pity room for the rest of you may limit your actions. In general, if you are not a bath enthusiast, a multifunctional shower is more suitable for your small bathroom. Sometimes, you need to make concessions for the whole design effect, resulting in a perfect small bathroom.
3. Install a transparent shower room for more rooms
Build a transparent walk-in shower room that barely looks like your bathroom, which can bring some romance and elegance and at the same time help create the illusion of large space. The transparent shower room fits any style of decoration, so you can consider it and put it on your shopping list.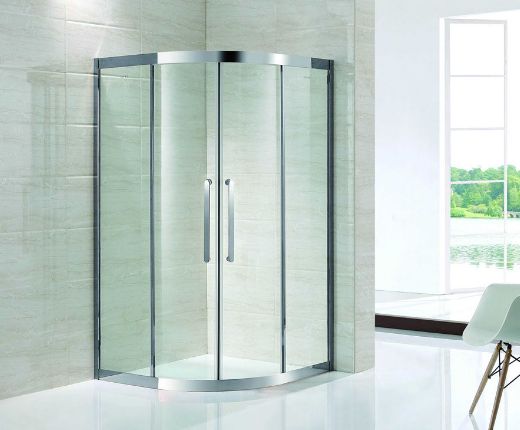 4. Use mirrors to open up spaces
Hang a large mirror on the wall of the bathroom or even create a mirror to take advantage of light reflecting to naturally light your bathroom, which is the number one trick used by interior stylists to make a room feel larger. Go boldly and creatively to build your own room.
5. Invest in high-tiered storage
Tiered storage is a godsend in small spaces, especially for bathrooms that need to keep some practical washbags easy to grab at all times. Freestanding pieces are movable, which is convenient if you need to move them from the bathroom to other rooms. The detachable tiered storage is adjustable in height, more flexible than the former. You can choose according to your needs.
6. Trick the eyes with the same color
Sometimes the space perceived by the eyes will deceive our minds because of the same color effect. In one space, the same color in different flats can eliminate the boundaries of the spaces and visually expand the spaces.  And you can make use of that to tile the wall and floor with the same design – it makes it difficult to distinguish where each begins, creating a sense of larger bathroom.
7. Choose a ceramic basin to maximize your vanity
Unlike the common vanity, the scope basin washstand with a soft streamline makes the edge ambiguous and makes the vanity look larger. Its creative design also adds some modern elements to your bathroom, just like a comfortable intelligent toilet deserves to be owned. LESSO has designed a fashionable ceramic scope basin that is perfectly fit to most small bathrooms.
8. Save space with wall-mounted rack
You can fully use the wasted wall to incorporate the wall-mounted rack and faucet into your small bathroom design. Hang towels or place some miniature ornaments in small spaces for maximum storage. Or you can stick hocks that won't hurt the walls to hold towels or other useful things.
9. Light enough to make your bathroom bright
Light is the key to making the small bathroom bright and warm and effectively expanding the sense of space. You can cover three types of light in your bathroom – accent light, ambient light and task light. Using stronger lights like spotlight or wall lights around the vanity area, you will receive an expected result that largely highlights the main area, which causes the changing light effect and makes the bathroom look larger and brighter.
10. Skip the shower curtain
A shower curtain blocks the lights and also acts as a visual dividing line, cutting your small bathroom in half. If it is in the budget, replace the shower curtain with a glass shower door to ensure that there is enough visual space.
11. Prioritize the bathroom style
To be honest, no matter how small it is, a small place also attracts people's attention because of its beautiful style. The most important thing about decorating is to keep the same style, which is particularly useful for decorating a small room. So try to decorate your bathroom with harmonious colors or decorations to create a warm and comfortable environment. A basin faucet, round mirror and cute succulent are helpful in bathroom decoration.
That's all about 11 tips to help you know how to use places cleverly and effectively. Make full use of the space to keep your bathroom well organized and orderly all the time. Your small bathroom may be your next favorite room. We hope you will enjoy your personal space when you are in a comfortable bathroom with great design.
If you are interested in the products mentioned above, please go to LESSO for more information about your interesting product.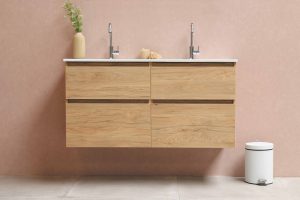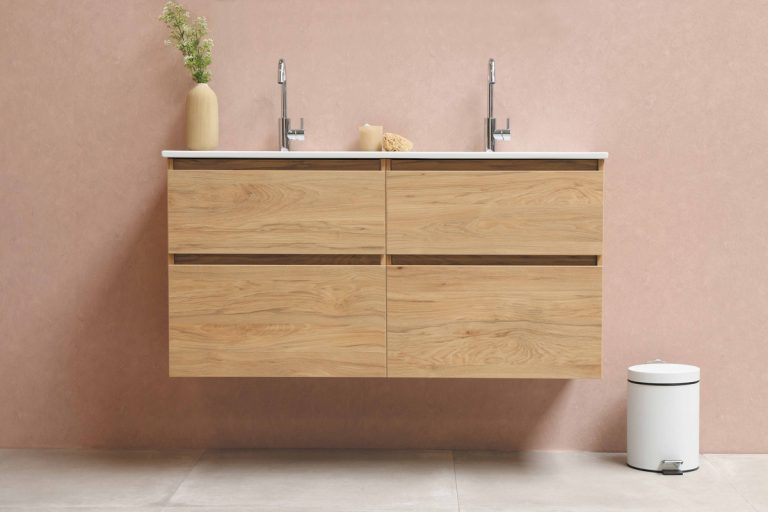 Bathroom
Table of Contents Selecting a new bathroom cabinet is never an easy task. It's hard to choose from various cabinets with different styles and designs,
Read More »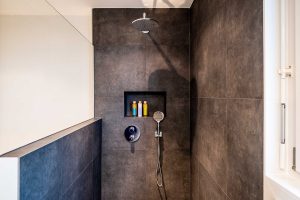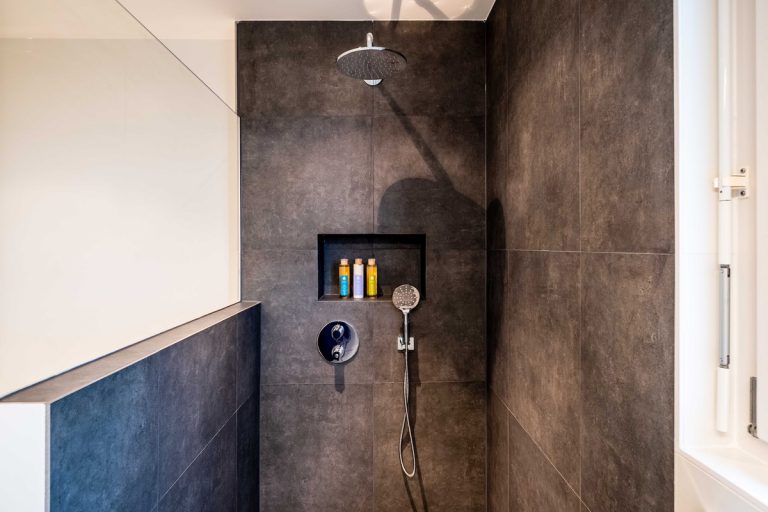 Knowledge
Table of Contents Are you on a hunt for an excellent shower? When considering bathroom ideas for a renovation or a complete redesign, selecting the
Read More »