Selecting a new bathroom cabinet is never an easy task. It's hard to choose from various cabinets with different styles and designs, while you must also consider the cost.
Besides, the material of your bathroom cabinets is critical. The material used to construct a bathroom cabinet will decide its durability and thus lifespan.
But which material is ideal for bathroom cabinets? Today, we'll take a look at some of the most popular materials used in bathroom cabinets. You'll know which materials are best and what cabinets to search for.
Why do we need a bathroom cabinet and the functions
A bathroom vanity is intended to be a place where someone may use toiletries, wash up, and attend to personal grooming, among other things. As a result, most vanities incorporate some form of countertop that provides more space. They have a sink, a faucet, and several taps. Other features, like built-in soap dispensers, may be available. Many mirror cabinets include a lamp that illuminates the mirror and hence the room (particularly in small bathrooms).
They could also include a base cabinet or pedestal. Pedestal sinks, for example, are classified as vanity even if they have no vanity surrounding them. They have the sink, as well as any available space on this surface and a pedestal. There are wall-mounted sinks with comparable constraints. The sinks that do have vanity cupboards surrounding them, on the other hand, must be chosen on the basis of the ability that they can withstand years of service and use.
This means a homeowner must spend on bathroom vanities constructed of the suitable materials their budget allows.
What materials can you choose for bathroom cabinets?
Now let's look at some of the most popular materials used in bathroom cabinets. You'll know which materials can meet your desire and what cabinets you should search for.
Solid Wood Bathroom Cabinets
This is the strongest and most lasting material for a bathroom vanity cabinet. It has been used for centuries and is still popular among contractors and builders today.
However, homeowners should be aware that solid wood shrinks and expands as humidity levels in the bathroom vary. Homeowners will not have to worry about this if humidity is kept under control. Or you can choose a better product with advanced manufacturing techniques which can solve this problem.
Lesso's LG2515 is an ideal product which is produced by a full set of automatic. It is made of imported solid wood and presents an outstanding moisture-proof performance.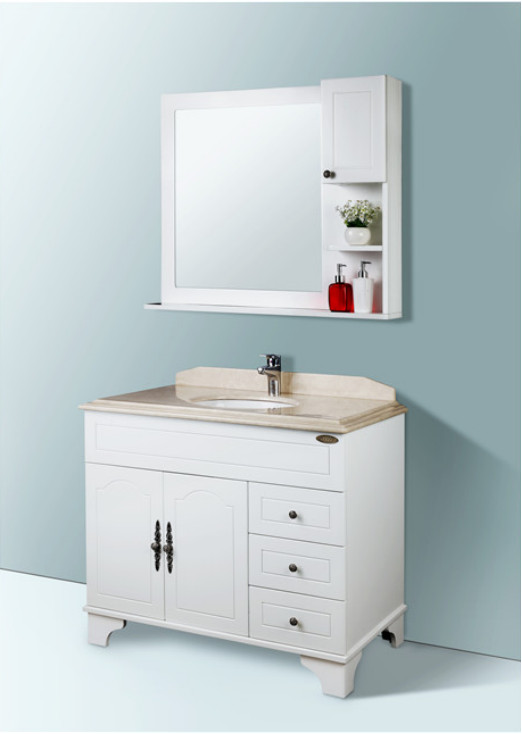 PVC is a low-cost cabinet material whose main feature is its complete resistance to water. As a result, PVC cabinets can have a long lifespan.
PVC has a smooth surface that is paintable in any color. It is also more heat resistant and easy to clean than hardwood surfaces.
Lesso's LG2509 does an excellent job in both durability and functionality, and is a perfect choice for your bathroom vanity cabinet if you prefer PVC bathroom cupboard.
The MDF is a cost-effective option for those on a tight budget. This material is made up of composite fibers and small bits of wood that have been bonded together with resin or wax. MDF cabinets do not compress or expand as much as solid wood cabinets. That's why it is widely used in the furniture business.
Lesso's LG2510 is a perfect choice for you, which is both affordable and beautiful. 
However, if water penetrates the surface of the MDF, it might cause damage. The MDF will be alright with adequate sealing and bathroom ventilation.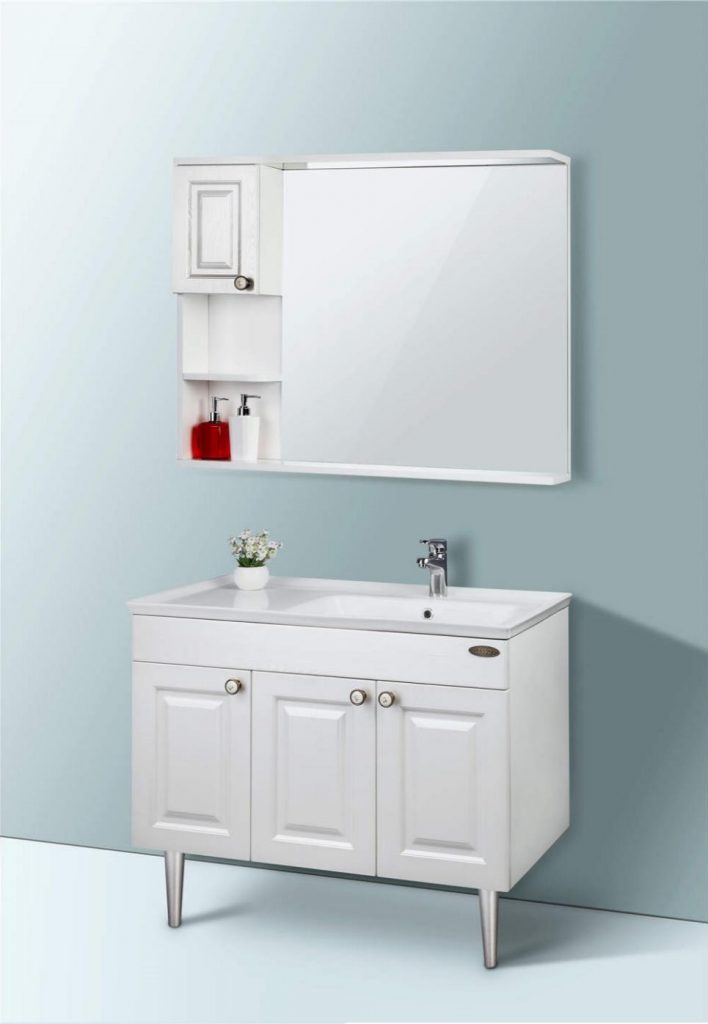 Another popular material for bathroom vanities is plywood. This is ideal for individuals looking to strike a balance between affordability and aesthetics.
Plywood is made out of numerous wood veneers bonded together to create stacked sheets. It varies significantly in grade and thickness, but it is extremely strong.
Unlike solid wood, plywood does not easily expand or contract in response to variations in humidity, wetness, or temperature. Furthermore, it rarely degrades.
However, if it is veneered, it may chip or peel under some circumstances.
After understanding the pros and cons of these popular materials, we recommend using the following list of factors in order to make the best decision for your budget.
Begin with moisture resistance
If you don't want to deal with humidity in the bathroom or worry about splashing water, you should go with the most water-resistant, if not waterproof, alternative.
Do your children sit on the sink's edge? What kind of use do you expect the sink and vanity to get? You don't want to have to replace it after a short period of time, so choose the most lasting and strongest solutions available.
By the time you get to this criterion, you're probably in the MDF vs. solid wood vs. plywood camp. That is when you must think your budget.
China Lesso has a variety of bathroom vanity available, where you can definitely find the ideal product.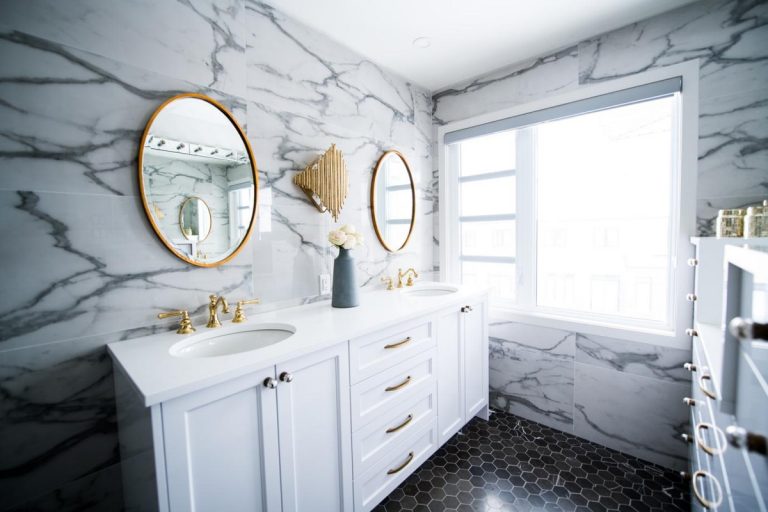 Knowledge
Table of Contents Whether you're searching for a bathroom vanity that will meet your modern, traditional, or in-between style, you need to start your search
Read More »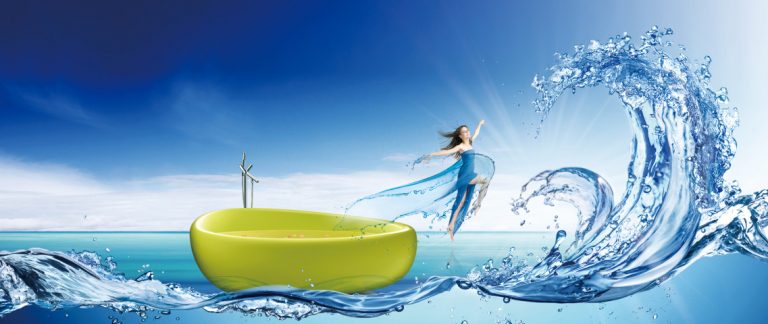 Knowledge
Table of Contents The best bathtub material for a lightweight which is easy to clean and inexpensive is fiberglass while porcelain-enameled cast iron is the
Read More »