Now that you have already decided on the kitchen style you want, you also need to settle on the type of sink you need in your space. However, making the right choice of kitchen sink is not as easy as most people think. You have to go through the numerous available options to select what best meets your needs. Remember, kitchen sinks handle a lot of activities compared to other sinks within your home. Therefore, they should not only look good but also give you efficiency.
Since some of the most popular and reliable options include the Ceramic and Stainless Steel Sinks, here is what you need to know to help you choose better:
Stainless steel sinks are easy to produce and come in various shapes, designs and configurations. Because of this, you will find diverse ranges in the current market which include but are not limited to square bowls, round-shaped bowls, and kitchen sinks with drainers.
The bowls can be larger or smaller, depending on your preference.
Ceramic kitchen sinks also feature numerous styles and sinks. But they mainly come in a drop-in style that's usually lowered into a cutout in the worktop. These sinks also allow under mounting using bolts to give you a clean modern look. They can also come with one or two bowls, and have sufficient room to accommodate taps.
Stainless steel sinks give you the flexibility of mounting them according to your preference. For instance, you can go for inset, flush mount or even under mount just to complement your overall kitchen appearance. So, you get to choose the installation you want depending on how you want the benchtop to appear, and the convenience you want to achieve with your sink.
A Ceramic kitchen sink on the other hand will need some underneath support to function well. This is mainly because they tend to be heavy. Therefore, most of the time, the sink will be mounted on a cabinet to offer it the much-needed support, and to accommodate its semi-recessed position. However, ceramic sinks can be a little wider and deeper compared to the standard kitchen sinks, so you might have to adjust your countertops for more room.
When it comes to cleaning, generally both ceramic and stainless steel sinks are easy to clean.
But, you should ensure to handle ceramic options with a little more care/gentleness than their stainless steel counterparts. They tend to chip easily, especially if handled with force. Therefore, it's important to exercise caution whenever cleaning or using heavy items on the ceramic sink.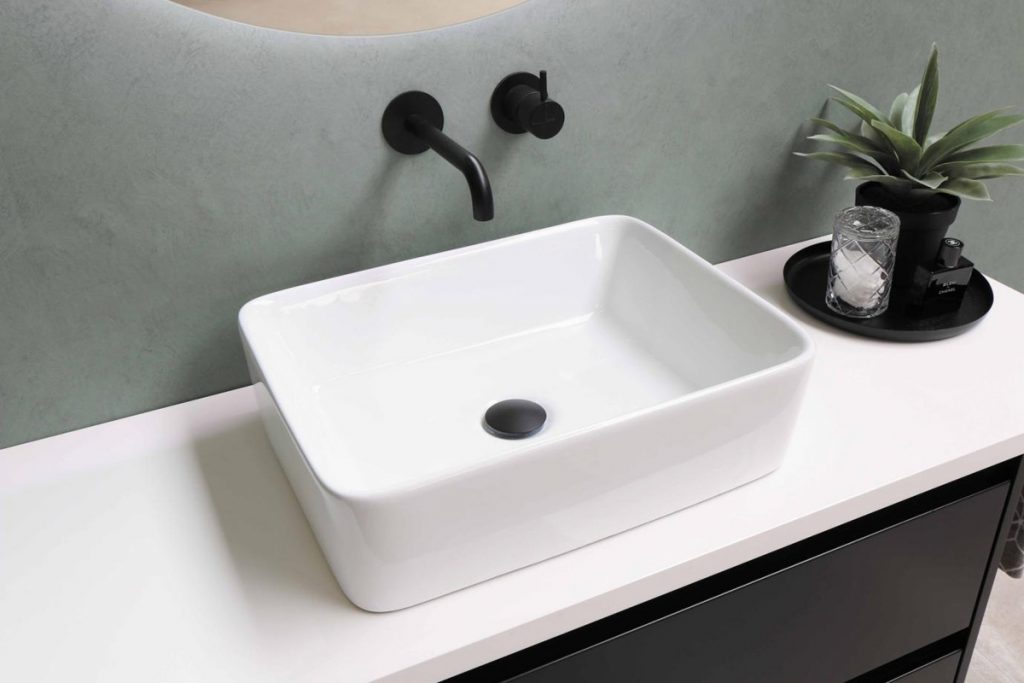 The Pros and Cons of Ceramic Sink and Stainless Steel Sink
There are numerous advantages of ceramic sinks and they include:
They are extremely durable, especially when handled well. These sinks can easily serve you for generations.
Also, ceramic sinks, such as the Lesso Ceramic Sink create a classic appearance that can comfortably accommodate most home decors. So, even when you feel like changing the general outlook of your space you can be sure that your sink will still fit in.
Additionally, these sinks are so easy to clean, with water and general washing detergent. You wouldn't have to invest in specific cleaning agents, so saves you money.
Plus, they are incredibly affordable to fit your budget. Just set a budget, and you will find one to meet your needs.
They also, come in other colors. So you can still get your preference even when you don't want to settle for the classic white.
Lastly, ceramic sinks come in several designs to match your needs.
Like every other product, ceramic sink also has their share of disadvantages. Namely:
They can easily cause some dishes and glasses to chip or crack because of their heavy nature
Additionally, although these sinks are easy to clean, if you don't give them a thorough clean once done with your preparations/dish cleaning, they can easily stain.
Plus, they're naturally heavy, making them unsuitable for individual DIY projects. You will need help to install them.
Pros of stainless steel sink
Like the ceramic sinks, the stainless steel sinks also have several pros. Let's look at some of them below:
First, stainless steel sinks are timeless. They have been around for centuries and does not seem to get out of style anytime soon. So, you can be sure to have them serve you for generations, even with the changing interior décor. They're a true definition of "a test of time."
Secondly, these sinks are made from a potent material that will perfectly maintain its appearance over the years. Of course, with good maintenance.
Also, they're super light compared to their ceramic counterparts. This makes them easy to install, and great for DIY projects. So, if you're a DIY enthusiast who prefers to work alone, you can get the Lesso Stainless Steel Sink and get working.
Plus, they're readily available in a wider range of sizes, prices and styles. You simply select what you want according to your budget, space and preference.
Cons of Stainless Steel Sink
Some of the cons of stainless sinks include:
It can easily get scratches. So if you use your knives on it or carelessly throw things around, it might not hold its beauty for long.
Also, stainless sinks can easily dent because of their light nature.
Plus, they can get noisy, especially if you don't install them with sound dampening pads.
Lastly, they have no multiple color options. So you just have to deal with one color for the rest of your life.
Which Sink is Right for you?
Generally, choosing the right sink for your kitchen primarily depends on your style and budget. However, to make your choice much easier, you need to know the pros and cons of each type and choose the one that meets most if not all your needs.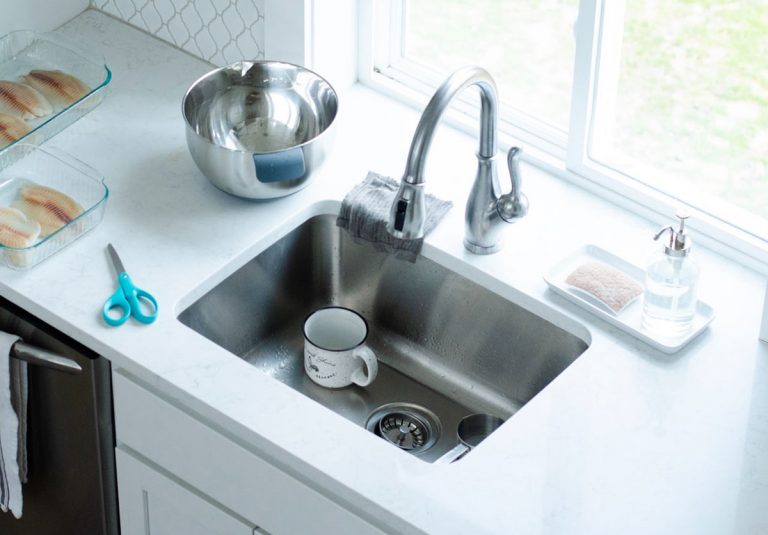 Knowledge
Table of Contents Whether you are planning on renovating or building your kitchen, you will need a kitchen sink. However, before settling for one, you
Read More »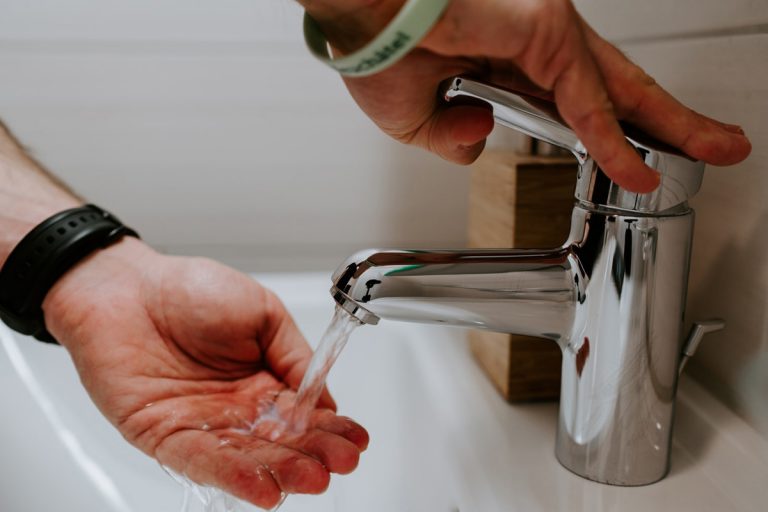 Knowledge
Table of Contents Are you looking for the best bathroom faucet for your home? Choosing the right one can be a big decision, as well
Read More »