Are you looking for the best bathroom faucet for your home? Choosing the right one can be a big decision, as well as something that could change your bathroom style completely. Choosing the right one may also be confusing if you aren't sure what to look out for.
There are many different types of bathtub faucets out there, and within each category, there are many features and specifications you need to be aware of so you make the right choice. This article covers a guide on choosing the best bathroom faucets and the popular faucet finish.
Choosing the Right Bathroom Faucets
Trying to find bathroom faucets for your small business or home can be confusing. There are so many brands, styles, and options! Here are some tips to ensure that you choose the right kind of faucet and installation to stand out in the crowd.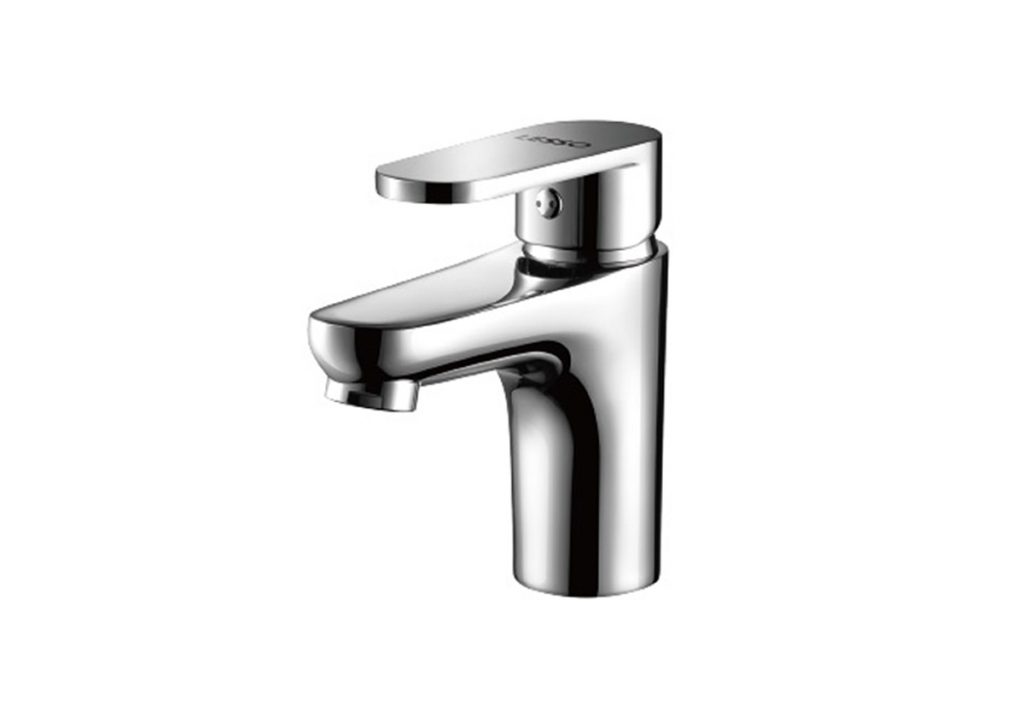 How Many Holes Does the Faucet Need?
One-hole bathroom faucets are mounted directly on the sink or countertop with one hole for the spout and handle controls. This bathroom faucet can also be mounted on sinks with three pre-drilled holes as long as they are arranged in an appropriate configuration.
Two-hole bathroom faucets feature hot/cold handles and a spout They can be used with a sink with four pre-drilled holes or three holes arranged in a special configuration.
Three-hole bathroom faucets feature hot/cold handles and a spout. They can be used with sinks that have 3 or 4 pre-­drilled holes.
Four-hole bathroom faucets feature hot/cold handles and a spout, as well as additional accessories. They are only compatible with sinks that have four pre-drilled holes.
What Are the Different Installation Types of Faucets?
Several different types of faucets are used in bathrooms and kitchens. The type of faucet you choose depends on your bathroom or kitchen style, the size of your bathroom or kitchen, and how much you want to spend.
Widespread faucets come with three separate pieces: the spout, a pair of handles, and a base. This design allows for easy installation on any sink with three pre-drilled holes. The handles can be mounted to the wall or the countertop (with or without the base).
The faucets tend to be small and compact, which is why they're ideal for small bathrooms or if you're looking for something that won't take up too much space on your sink/countertop. Because this type of faucet has just one handle, it's also much easier to clean than a widespread or wall-mounted faucet.
The faucets are attached directly to the wall, so they don't take up any counter space at all! Wall-mounted versions are often great if you have limited space in your bathroom or kitchen or if you want a super simple look with no extra handles or knobs cluttering up your space.
These faucets have a single spout that extends over the sink with a handle on one side of the spout The handle can turn the water on or off and control the temperature. Single-hole faucets are installed through a single hole in the sink and connect directly under the sink with a water supply line.
This type of installation is used with vessel sinks, also known as above-counter sinks, which sit directly on top of a vanity or countertop. Because these sinks aren't made into the countertop, they require a faucet that mounts separately from the sink itself Vessel faucets are often taller than other faucets to reach down to the bowl of the vessel sink.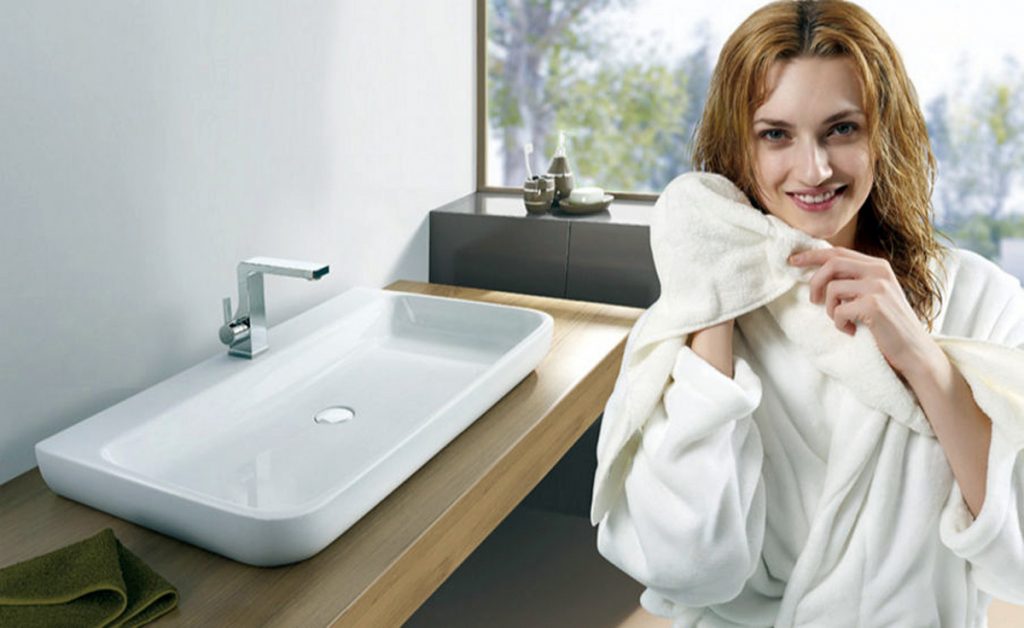 What Are the Different Types of Faucet Handles?
Handles are an essential part of every faucet. They are used for turning on and off the water and range from simple to complex. While most handles have a single function, some have multiple roles.
These handles control the temperature of your water, allowing you to adjust it according to your preferences. So if you prefer hot or cold showers, this type of faucet is perfect for you.
The two handles types of faucets can be used for various things. With this type of handle, you can control different functions with separate buttons that allow you to switch between settings without having to touch the handle at all.
Touchless faucets are a new technology that allows you to control your water temperature without touching any buttons or handles at all! Instead these faucets will simply turn on or off when you put your hand near them, allowing you to wash without having to touch the handle at all.
These faucets use a sensor to detect when someone has placed their hand under the spout When this happens, the water will automatically begin flowing at the preset temperature of your choice. Touch-activated faucets are commonly found in commercial settings, such as offices and public bathrooms, but some models can be installed in residential kitchens.
What Are the Different Styles of Faucet Handles?
There are three common styles of faucet handles. If you're shopping for new fixtures, its essential to know the options so you can make the right choice.
A lever handle is the most basic option. It is long and flat and has a thin, round stem at one end. The stem mounts onto a small lever that activates the faucet. The stem can be mounted on the outside or inside of the faucet.
A cross handle is oval-shaped with a horizontal bar that connects two vertical bars near the center of the oval shape. The vertical bars mount onto a small lever that activates the faucet The horizontal bar can be mounted on the inside or outside the faucet.
A knob resembles a round bowl with a hollow center and raised edges. An inner plate fits into this hollow center and functions as a lever handle to adjust the water flow when you turn. A knob is mounted on top of a spout on your sink, just like a cross handle would be installed elsewhere on your faucet fixture.
When choosing the best faucets, there are important features to consider. Here are important features to consider.
Pullout spouts tend to use less water than those with standard spray heads, which is great for those with limited water pressure or who live in apartments and don't want to run the risk of getting their fixtures clogged.
Easy installation is also important to consider when choosing a bathroom faucet for your home. Bathroom faucets are built for functionality, but that doesn't mean they have to be difficult to install. Most good-quality bathroom faucets will have a detailed installation guide that you can follow step-by-step, even if you've never installed a bathroom faucet before. If you find yourself struggling with installing your bathroom faucet consider hiring a licensed plumber to complete the job for you.
What Is the Most Popular Bathroom Faucet Finish?
With all the faucet options available, it s hard to know what to go for! Luckily, you can't go wrong with one of these three popular finishes.
In case you're not sure what we mean by finishes, we're talking about the way a faucet looks and feels. Some are shiny and polished, while others have a more matte look. And many models out there come in a variety of colors, too! With all these options available, it's easy to start feeling overwhelmed. So check out our top three bathroom faucet finishes:
This finish is best for those who want their bathroom to shine. This finish isn't recommended for people looking for a more natural look in their bath or shower areas.
If you're looking for a balance between shine and naturalness, this finish is right up your alley. It goes well with darker wood tones and more earthy designs, like plants and darker tile colors. Its also great if you want to add some extra warmth to your space!
This finish is both modern and clean-looking. Brushed nickel is popular due to its elegance and understated style, which allows it to blend in seamlessly with any decor. The finish will not wear off as chrome does, so it will retain its beautiful luster for many years without requiring maintenance.
When choosing the right bathroom fixtures like faucets, you have to consider critical factors like the number of holes, styles, and other features, Lesso Faucet is a leading bathroom and kitchen hardware manufacturer, including ceramic faucets. They offer a variety of styles, with designs ranging from traditional to contemporary. Therefore, you can be sure to get the best quality faucet.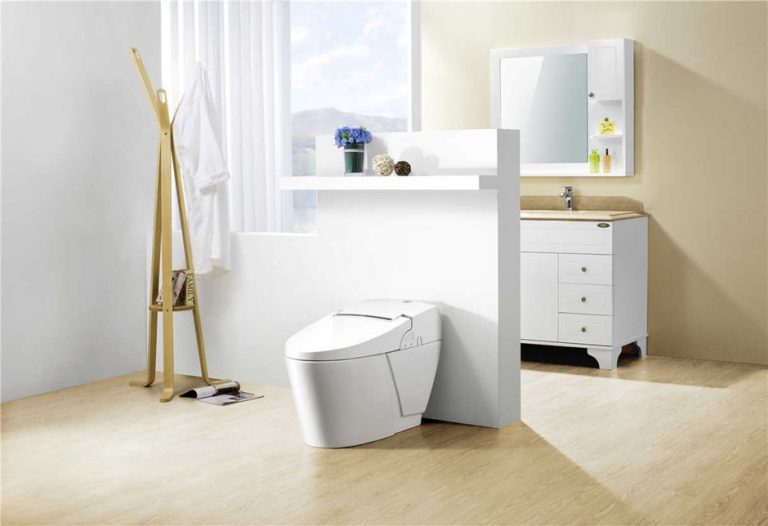 Knowledge
Table of Contents Thanks to technological evolution, toilets have become smart and intelligent. Yes. a toilet is smart, and having one is a great way
Read More »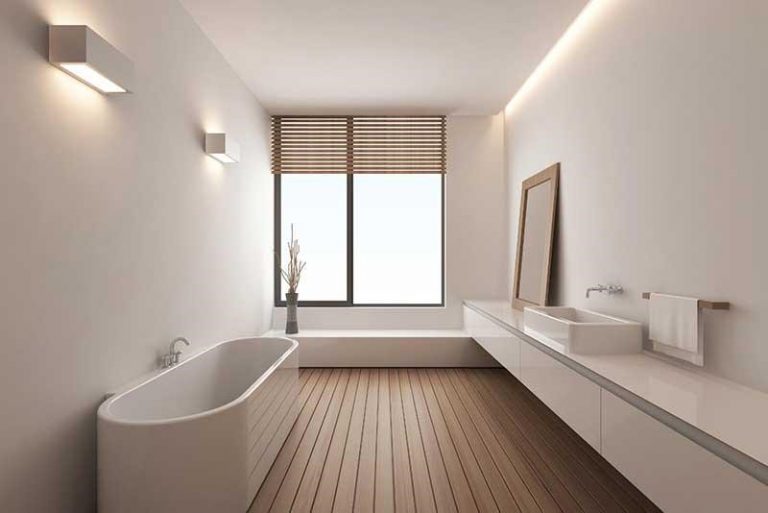 Knowledge
Table of Contents Choosing a window for your bathroom can be very difficult since you need to combine several considerations that at the first glance
Read More »