Whether you are planning on renovating or building your kitchen, you will need a kitchen sink. However, before settling for one, you need to consider various factors to ensure it suits your needs. In today's article, we take you through comprehensively cover all you need to know about choosing the right kitchen sink. Let's dig in!
How do I Choose a Kitchen Sink Size?
Space is the first thing to consider when selecting a sink size. For instance, a smaller kitchen will go well with a smaller sink and vice versa. Also, the size of the base kitchen cabinet matters. Remember, a larger sink will require a bigger base cabinet. To be sure, measure the interior part of your kitchen cabinet and then subtract 2-3 inches on either side. Remember to consider the depth of your sink if you plan on using the base cabinet for storage.
Another question to ask yourself is "what's the primary use of the sink?" If for instance, you cook a lot, you might want to have a bigger in-depth sink to accommodate all the utensils and cookware used.
What's the Most Popular Sink Style?
Top-Mount, Drop-In, or Self-Rimming Sink
Top-mount or drop-in kitchen sinks are the most popular in most kitchens. These sinks are installed on the top part of the kitchen counter depending on the manufacturer instructions. Usually, a hole (big enough to accommodate the size of the sink) is made through the counter material.
Afterwards, the sink is installed with its rim resting on the counter fastened by silicone for stability. The name self-rimming originates from this sink edge's ability to create a rim.
As the name suggests, undercount sinks are fixed under the counter Because of this, they are most suitable for slide and granite surfaces. Also, they're easy to clean/wipe since they don't have a rim.
The bowl sink is ideal for multi-tasking since it comes with two basins. So, you can wash, and dry on the other side. This also makes them convenient if you prefer hand-washing over a dishwasher.
Also known as Apron sink. Farmhouse sinks are not only wide with an exposed front but also feature a deep bowl. They are perfect for cleaning large cookware, and can comfortably rest on an existing cabinet.
Which Material Sink is better for the Kitchen?
Ceramic basin sinks are widely available, affordable and easy to clean. They're made from a mix of clay, fluxes, and fillers to create smooth, and hard sinks, which are completely closed. Therefore, dirt and other types of kitchen liquids cannot penetrate through them.
However, since they are hard, you can easily break delicate utensils if you drop them into the sink. But, you can use a removable sink mat to prevent this. Also, although they're heat-sensitive, they can comfortably accommodate hot cookware.
A good example, is the Lesso Ceramic basin, which is easy to clean, crack-resistant, and odorless due to its ultra-low water absorption rate.
Stainless steel sinks easily complement the interior decor of most modern kitchens, hence their popularity. They're bright and simply attractive. Plus, they're highly durable, and scratch-resistance guaranteeing lifelong durability. However, they easily reveal water spots, hence requiring regular cleaning /wiping.
The Lesso Stainless Steel Sink, for example, is made from refined materials that are safe, durable, and feature a thickened eco-friendly coating to serve you a lifetime.
If you're an environmental enthusiast and would like a sink that will curb the spread of germs within your kitchen space, a copper sink is your ideal pick. They're mostly made from 100% recyclable material and have a unique appearance. They're, however, highly demanding in maintaining cleanliness and preventing exposure to wear and tear.
Most stone sinks are handmade and customized to suit the needs of their users. They're also eco-friendly and tend to be heavy-duty. A good example is the marble and granite sinks. So, they need an equally strong cabinet to rest on. Also, because of their unique features, they bring a "wow" factor into the kitchen space, making them easy to blend with the surrounding decor.
Stone sinks come in various textures, tones, are porous and highly durable. However, they need special sealing to protect them from scratches and random stains.
How Many Sinks Should a Kitchen Have?
The number of sinks in your kitchen depends on your specific needs. But generally, below are the most common types of kitchen sink configurations, and their unique features to help you decide.
Single basin sinks are the basic sinks in most homes. They can be either be in-counter sinks, or farmhouse sinks, without a divided basin. So, you will have to dry your items on the side of the sink. They're suitable for cleaning large cookware, and for accommodating a large number of utensils in busy kitchens.
The single basin sink basins are deep, with a drain most probably on one end for easy movement of liquids.
Are perfect for busy kitchen spaces with multiple needs. They allow easy cleaning and rinsing, and you can use one side of the basin for drying, holding cookware, etc.
Plus, these sinks come in either equal or different basin sizes. So, you can choose a bigger basin for washing, and a smaller one for rinsing or drying.
Also, the basins come in different shapes, with varying widths and lengths, to perfectly fit in the corners of the counter.
Multi basin sinks are wider than regular kitchen sinks and because of this, they take a lot of countertop space. You get to choose different designs depending on the size or general appearance of your kitchen. Common choices include:
Three equal basins
Two big basins and one small basin
Three differently-sized basins
 However, for most multi-sinks, the third sink is usually smaller and is ideal for kitchen prep.
When choosing sinks for kitchen, ensure they can perfectly fit into/on your kitchen cabinet, serve you for long, meet your kitchen needs, and of course, match your style. We hope this article helps you shop with confidence.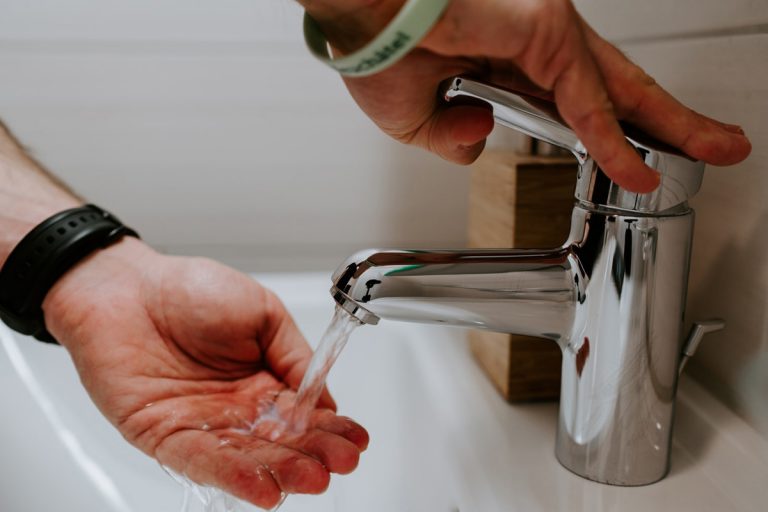 Knowledge
Table of Contents Are you looking for the best bathroom faucet for your home? Choosing the right one can be a big decision, as well
Read More »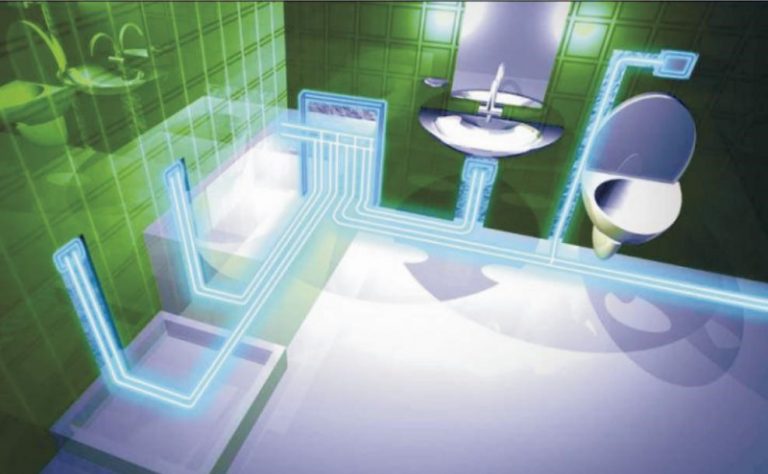 Pipe
Table of Contents Homeowners often seek methods to make their houses better – whether they are reorganizing or renovating. Many respond to the concept of
Read More »