When was the last time you visited your kitchen? Five minutes ago, or two hours ago? We spend a significant amount of time in the kitchen operating with the kitchen cabinet . It is important to choose a high-quality kitchen cabinet for everyone! However, how to choose the right one? What should you consider before making the decision?
As kitchen cabinets are exposed to moisture, food stains, heat, and more, you really have to learn the following knowledge to find the long-lasting product that can withstand these issues and stand out aesthetically!
Materials of kitchen cabinets
There are many different kitchen cabinet materials, each with its own set of pros and cons. By comparing kitchen cabinet materials, you can realize your dream practical kitchen while staying within your budget! Here is a list:
When talking about kitchen cabinet materials, you may first think of the solid wood cabinet. Not only is it appealing in appearance, but it is also strong and durable. There are many different types of solid wood used to construct kitchen cabinets. Maple, oak, hickory, birch, pine, and cherry are some of the most popular choices.
Small nicks and dents are easily repaired. Minor flaws are effectively concealed by the wood grain and stain. Lesso solid wood cabinets are definitely an ideal choice for you. If you take proper care of your cabinets, they will last a lifetime.
However, solid woods are more suitable for staining than painting. If you prefer to achieve a smoother finish on painted cabinets, you should give up solid wood cabinets. It's also a bit expensive to purchase solid wood kitchen cabinets.
Lacquered cabinetry is a two-pot paint method that is applied to kitchen cabinets. Lacquered cabinets have long been one of the most preferred materials for luxury kitchen cabinets. They have a limitless color palette and a gorgeous glossy finish.
Lesso has been working hard to provide customers with cost-effective lacquer cabinets of superior quality. There are plenty of colors and styles you can choose from, which can definitely conform to your kitchen styles!
With exceptional resistance to moisture, heat, and stains, melamine is one of the most durable cabinet materials available today. Melamine will not rip away since the resin-filled paper is firmly glued to the particleboard base.
Lesso melamine cabinets are an excellent choice for those with a narrow budget. They are eco-friendly with an ultra-modern feeling. If they are maintained in good condition, they can last for years and even decades.
PVC-vacuum cabinets are insulated against heat and are relatively fire resistant. They also perform well in scratch-resistant and corrosion-resistant. Lesso PVC-vacuum cabinets are available in an array of colors. They are easy to install and eco-friendly. They make it easy to furnish your kitchen in a cost-effective way while they are also extremely simple to clean and maintain.
However, compared with other materials, PVC-vacuum kitchen cabinets have a shorter service time.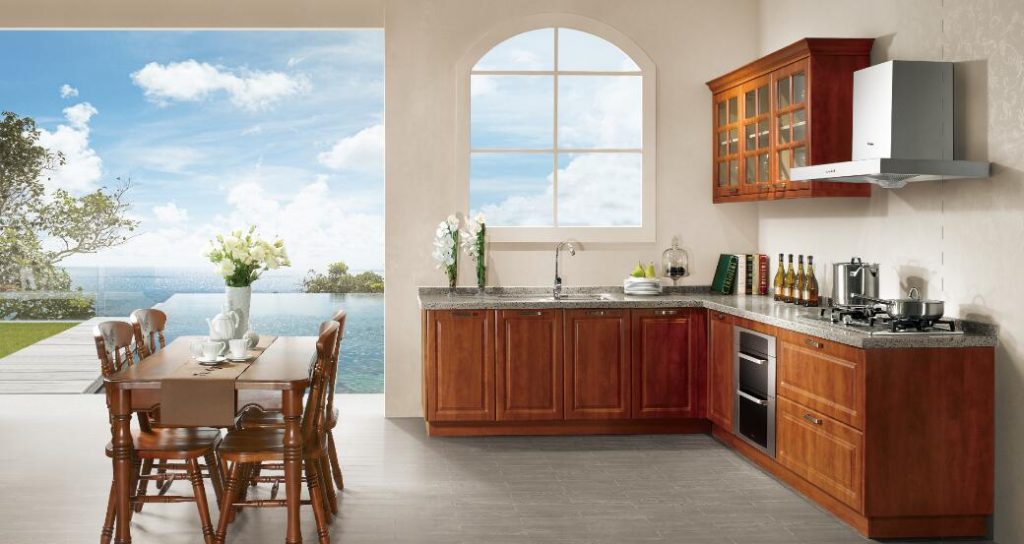 What Types of Kitchen Cabinets are Suitable for Your Kitchen?
Ready-to-assemble kitchen cabinets are easy to install. The manufacturer has already prepared everything well, with every hole drilled and every tool added.
They are mostly sold in boxes at home improvement stores and kitchen cabinet depots. RTA cabinets are ideal if you have a limited budget and are experienced at building kitchen cabinets. The RTA kitchen cabinets selection is not particularly diverse. It is quite limited in terms of material, size, finishes, and aesthetics. 
However, the long-term longevity of RTA kitchen cabinets may be an issue in the future.
2. Stock Kitchen Cabinets
Stock Kitchen Cabinets are a basic, cost-effective kitchen cabinet type. They are only available in predetermined sizes that cannot be adjusted. This implies that if you opt to buy stock kitchen cabinets, you will have to adapt the rest of your kitchen to fit them. Although less adaptable than custom-made kitchen cabinets, stock cabinets are the most practical and cost-effective option. 
At the same time, stock kitchen cabinets have a slightly limited selection of accessories but a wide variety of kitchen cabinet doors. Usually, stock cabinets can be solid wood, melamine, or particleboard covered with plastic laminates.
3. Semi-Custom Kitchen Cabinets
Semi-custom kitchen cabinets offer a wider range of materials, finishes, and styles than other kitchen cabinet options. They offer better cabinet construction than stock kitchen cabinets. Semi-custom cabinets allow you to change the normal sizes of the cabinets. Change their depth or height, for example. You can make some adjustments, but not all of them. 
Semi-custom kitchen cabinets may be the best option for your kitchen remodel because they have a more personalized style, additional storage innovations and aesthetic solutions, a reasonable price tag, and a variety of available finishes. 
4. Custom Kitchen Cabinets
Choose Custom Kitchen Cabinets if you want complete control over numerous styles of kitchen cabinet materials, types of kitchen cabinets, wood, and cabinet styles. Based on the actual space of your house, your color preference and your family's requirement, you can design everything by yourself to fulfill all of your practicality, storage, and style needs. You can get a humanized design that is in line with your family's habits.
You can decide if it will be a top cabinet or a drawer cabinet. It is you who select cabinet door styles, wood species, finishes, accessories, and colors. Custom kitchen cabinets provide customized sizes, exceptional handcrafted cabinet construction, and a wide range of materials, finishes, accessories, and styles.
Before picking the right kitchen cabinets, consider your needs and budget first. Then you can weigh up the pros and cons of the different cabinet materials and types to make the decision accordingly. China Lesso provides high-quality kitchen cabinets at a reasonable price that can meet your budget, style, kitchen area layout, and all other practical needs.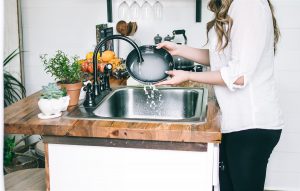 Kitchen
Table of Contents What is the difference between a single and a double kitchen sink? How to pick the right sink for your house. This
Read More »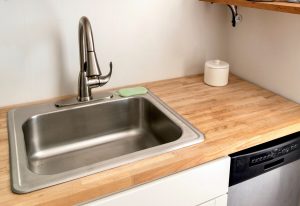 Kitchen
Table of Contents A sink basin is possibly the most frequently used appliance in every kitchen. However, they are vulnerable to problems like rusts, blocked
Read More »