What is the difference between a single and a double kitchen sink? How to pick the right sink for your house. This is one of those things that you don't even consider until you're building or renovating a home, but it's a big one.
There is no one-size-fits-all solution. It may depend on the size of your kitchen, how you want to utilize your sink, and your budget. However, before everything starts, you should at least know the following basic knowledge about sinks.
A single-bowl sink has one basin, which is usually large, with no dividers. They are perfect for tiny kitchens since they are available in a wide range of sizes, from extremely little single to quite huge.
A double-bowl (or divided) sink contains two basins in one unit, which are normally separated by a divider. Traditionally, both sinks would have the same size, with one bowl filled with hot soapy water and the other with clear water for rinsing.
Indeed, these two kinds of sinks are almost equally popular. They both have advantages and disadvantages. Here we prepare a list for you to compare the two types of sinks.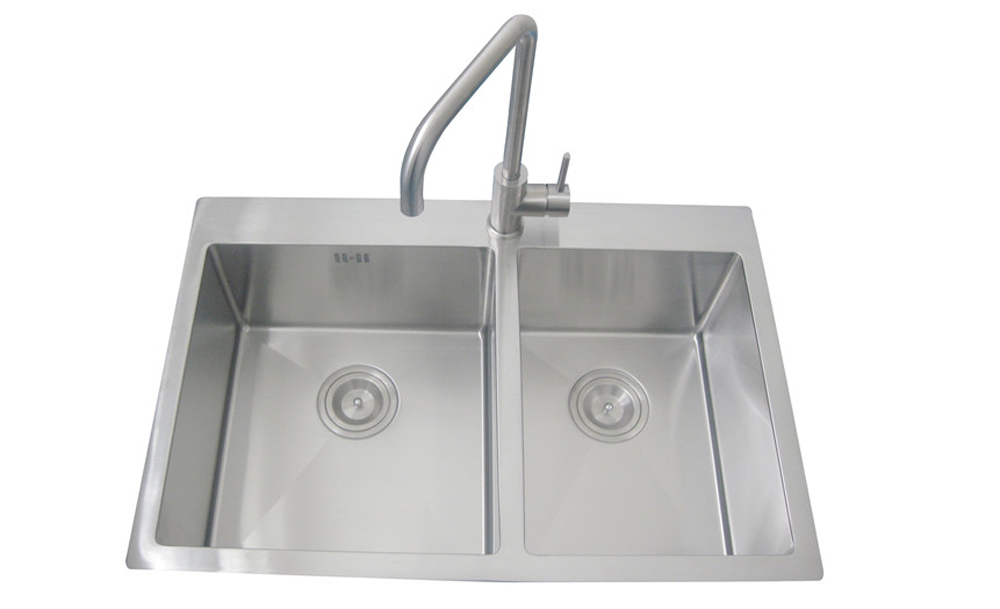 Pros and Cons of Single Bowl Sink
Pros
Single bowl sink saves counter space (unless you have a very large single sink).
Single bowl sink is usually larger, so there is ample room to handwash heavy pots and pans.
Single bowl sink comes in a variety of sizes ranging from extremely little to very huge
Single bowl sink is great if you have a small kitchen or lack room
Having a huge, deep single bowl allows you to stack dirty dishes until you're ready to wash them
Single bowl sink is often easier and cheaper to install
Cons
You are unable to distinguish between clean and dirty dishes in a single bowl sink.
Heavy metal pots and pans will be used alongside fragile glassware.
You are unable to distinguish polluted (raw meat) unclean plates from other dishes.
Dishes must air dry on your counter (which takes up precious counter space).
Pros and Cons of Double Bowl Sink
Pros
You can soak dishes in one basin while rinsing dishes in another.
You can add a drying rack in one bowl to air dry dishes. (Therefore, you don't need to air dry dishes on your counter)
You are able to keep unclean (raw meat) dishes apart from any meal preparation.
You are able to keep hefty metal clumsy dishes separate from delicate glassware.
Cons
Handwashing large pots and pans can be challenging with a double sink since the divider gets in the way.
Because the garbage disposal is only on one side for most double bowl sinks, food particles may become lodged in the drain of the other bowl.
It needs additional counter space, making it unsuitable for compact kitchens.
Which one is fit for my kitchen?
This question has no conclusive answer. The trend is certainly moving away from single bowl sinks. Because a double bowl sink enables you to complete many daily kitchen tasks easily and efficiently.
But, as we have mentioned above, your choice, like other home design decisions, should be based on what works best for YOUR family and YOUR needs… regardless of what others believe is the "correct solution."
As for the materials of sinks, stainless sinks are extremely popular because of its durability and functionality.
Lesso's Stainless Steel Sink CS11225 is an excellent choice. It is a double bowl sink whose main material is high-quality 304 stainless steel. It performs well in both aesthetics and functionality. As a reputable company, Lesso also provides excellent after-sale services, which is an addition to this product.
When it comes to selecting the best sink for your kitchen, you need to ensure your budget and need at first. Do not forget to select high-quality products from reputable companies. It will be a worthwhile investment. China Lesso is a leading provider of stainless steel sinks. It provides a wide range of products for home construction, repair, and renovation.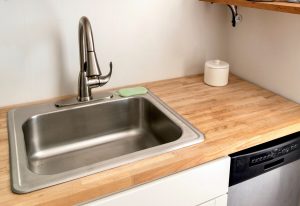 Kitchen
Table of Contents A sink basin is possibly the most frequently used appliance in every kitchen. However, they are vulnerable to problems like rusts, blocked
Read More »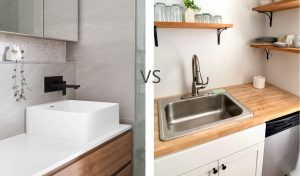 Knowledge
Table of Contents Now that you have already decided on the kitchen style you want, you also need to settle on the type of sink
Read More »