There are many parts of the construction industry that are difficult to understand, but the differences and uses of drainage and sewer pipe are not too complicated to master.
Drainage & Sewerage systems are essential to modern plumbing. A drain is a pipe that serves only one building, conveying water and waste water away to a sewer. A lateral drain is a section of drain positioned outside the boundary of a building, connecting with the drains from other buildings to become a sewer.
Sewerage, are the underground networks of pipes that carry waste water and excrement, waste water and surface water run-off, from drains to treatment facilities or disposal points.
The Difference Between Drains and Sewers
There are many differences between drains and sewers that can be seen, but the main difference you will see will be the positioning of these two forms of wastewater pipes. The drainage pipe is the one that runs from your home or commercial building to the municipal sewer owned by your local city.
One of the most shocking aspects of homeownership for many people is the fact they are responsible for the maintenance and repair of the drains moving from their property to the main sewer line, in most cases.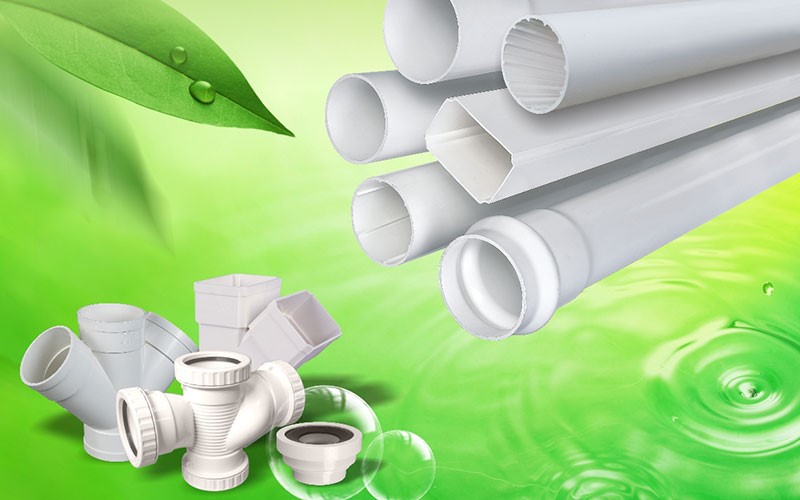 In contrast, the sewer drain pipe taking wastewater from your property to a water treatment facility is the responsibility of the local water authority. The main sewer line passes through a neighborhood and carries large volumes of waste and water from several properties to be treated with chemicals.
There are some exceptions where private sewers have been installed, but, in general, the sewers in your neighborhood will be large and managed by a local utility company.
What is a Drainage Sewer Pipe?
When you are looking to learn about the different types of drainage pipe taking wastewater to and from your property, you need to understand how the entire system works. Starting with the different types of a sewer being used, there are three commonly used types of sewer in operation.
The first carries rainwater from your local community to rivers where it is released back into the environment. The second sees the sewer water collected and moved to a treatment plant before it is released into the environment. The third and final is called a combined sewer system where both rain and wastewater are released into the environment when the sewage plant reaches its maximum capacity and no more can be stored at any time.
If you are looking to understand the residential and commercial drains Lesso Drainage and Sewerage Pipe commonly work on, you should think about there being four basic aspects of your drain system. Your drainage pipe system has several pipes running through it with small bends within that trap sewer gases within and keeps you safe in your home.
One of the reasons why we often hear about the issues of blocked toilets is that this pipe is the largest in your house and usually has the most activity. The toilet pipe is also a difficult one because it has a bend that is designed to keep standing water in the bowl and prevent sewer gases from climbing into your property. The final area of the pipe to be aware of is the line taking your wastewater from your property to the main sewer line or septic system.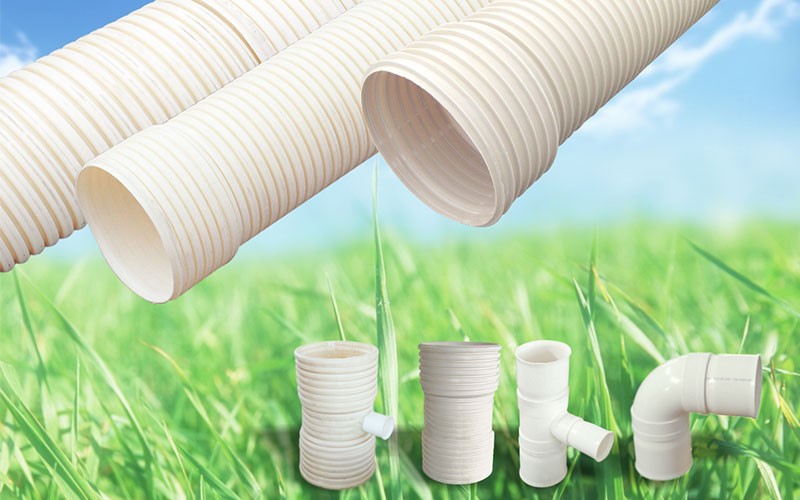 There are a few different types of drainage pipes that are commonly found in homes and businesses depending on the age and type of property you own. When you are looking to understand how long your drainage sewerage pipes will last and what condition they are probably in, you need to identify the type you have.
The most commonly found form of pipe in plumbing in the 21st-century is Polyvinyl Chloride, commonly known as PVC. This is a popular option with Lesso Drainage & Sewerage Pipe because these pipes will remain in place for an indefinite length of time when installed correctly without leaking.
Other forms of drain pipe are not in common use anymore because they have flaws that are difficult to overcome. Galvanized steel, brass, and copper have a life expectancy of 20 years or more with lead pipes no longer in common use because they have the chance of damaging the water supply and making it unsafe for the future.
For the majority of plumbers and plumbing experts, the best materials to use for your sewerage and drainage needs are PVC and HDPE. These two materials range in cost but will provide excellent wastewater movement for decades without leaks being a problem. HDPE Pipe is hard, light, solid pipe with a smooth inner and outer surface. It can carry potable water, wastewater, slurries, chemicals, hazardeous wastes, and compressed gases.
What is PVC Drainage Pipe?
One of the reasons why Polyvinyl Chloride pipes are so popular with plumbing specialists is the way it is manufactured for use. When you choose PVC pipe you are deciding to install a form of piping that does not become damaged by the many chemicals that can be found within most sewage water, including that, moved into septic systems.
The most commonly used application for PVC piping is in gravity-fed wastewater options. This means you will flush your waste away to the drainage sewerage pipe that is created to remain intact under even the heaviest flow.
The way PVC pipe is manufactured is also designed to help keep wastewater flowing through it at a fast rate. The smooth interior of the pipe is a good option for keeping wastewater moving efficiently at all times.
Lesso's Excellent Drainage & Sewerage pipe Solution
When you are hoping to get the most from your drainage and sewerage pipe solutions, Lesso is a great option to undertake. The work completed by Lesso Drainage and Sewerage Pipe is completed by qualified and experienced technicians who understand the needs of your drains and building as a whole.