HDPE Plastic pipes are widely employed in the mining industry due to their unique characteristics. The pipes are flexible, resistant to abrasion, durable, and accommodate leak-free joints. They can be used over a wide range of weather and terrains and therefore accommodates different site environments. They can also be joined together using heated fused joints and this allows them to be used over a long distance.
PE Pipes are also often used to ensure a safely transport through excellent chemical resistance in the mining industry.
Pipes in the mining industry are applied in transporting process water, slurry, and tailings. They are also employed in solution mining, heap leaching, dust suppression, mine dewatering, and depressurization. 
Prospect of Plastic Pipe in the Mining Industry
The use of high-density polyethylene (HDPE) pipes in the mining industry is now more prevalent than ever before. Many applications now no longer use metal but HDPE pipes have given their cost-saving advantages, ease of installation and handling flexibility, low maintenance, and superior strength and physical capabilities.
The problems of corrosion mining and the cost advantages of using HDPE and PE pipes are forcing increased shift from metal to plastic pipes in the mining industry. As such, these pipes have reported significant market demand in the recent past.
The global plastic pipe market is projected to grow and reach over US$40.1 billion by the year 2027. Although interruption of activities due to Covid-19 related pressures may reduce demand this year by 7.1%, the market will pick. According to the
Pipes and Fittings Market – Forecast (2020 – 2025) report, increased  demand for plastic pipes in the mining industry is expected to drive that demand to a large extent as mining operations continue to reopen after the recent closures.
Reasons for Using HDPE Pipes in Mine Industry
The greatest motivation for using HDPE pipes in the mining industry is cost. Low-cost piping helps to reduce the overall mining cost. These cost benefits are amplified by possibility to use HDPE in all-weather installation, the ease of maintenance, and the limited risk of improper assembling. Besides, HDPE is strong enough to resist damage from pressure variations when handling and transporting fluids in the mining processes.
Another important reason HDPE pipes are used in the mining industry is the ease of fusing. The modern joining methods are easy and safe to implement when it comes to these pipes. Additionally, the joints are strong and prevent kinking, and are easy to maintain. These joints are also resistant to huge temperature swings in extreme temperature climates.
Hence advancement in joining methods is allowing increase usage of HDPE pipes in the mining industry. In comparison, traditional methods were laborious and difficult.
Usage of HDPE pipes in mining also presents lower risks to injury during maintenance, installation, transportation, and removal. For instance, easier joining prevents injuries that could otherwise be incurred when moving and operating fusing equipment to off-gasses and fumes.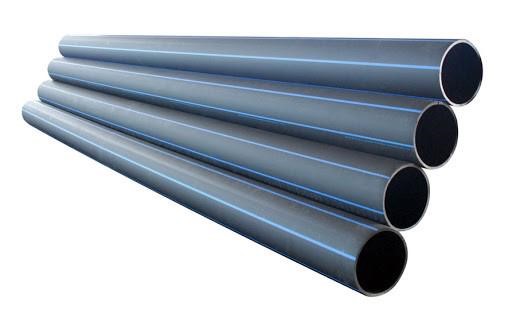 HDPE and PE Pipe Advantages in Mining
Security and reliability are the most important factors when selecting pipes for the mining industry. In addition, the pipes should resist rusting, breaking, and corrosion. Besides, many companies are now exploring using environment-conserving pipes in the mining industry.
The mining industry involves the use of chemicals, including overly reactive and corrosive ones. The specific types of chemicals depend on what is to be mined. They include nitric acid, sulphuric acid, ammonium nitrate, as well as heavy metals like mercury and lead. Hence, the corrosion resistance of PE pipes and HDPE pipes is critical when applied for any purpose at the site. The pipes must prevent damage from these chemicals, which prevents loss of fluids being transported or even contamination of products being mined.
PE pipes can be used in mining where low pH acids and high pH caustic solutions are used. They can be employed in harsh chemical mining environments without incurring any additional costs due to damages.
Their structural strength is also advantageous when it comes to mining because it helps prevent structural damage when handling solids and liquids under intensive pressure.
Using metal pipes can prove to be chemically damaging in addition to expensive. PE pipes, on the contrary, are low-cost. You would not be adding unnecessary costs to the mining process. Furthermore, they have low labor costs when it comes to installing them.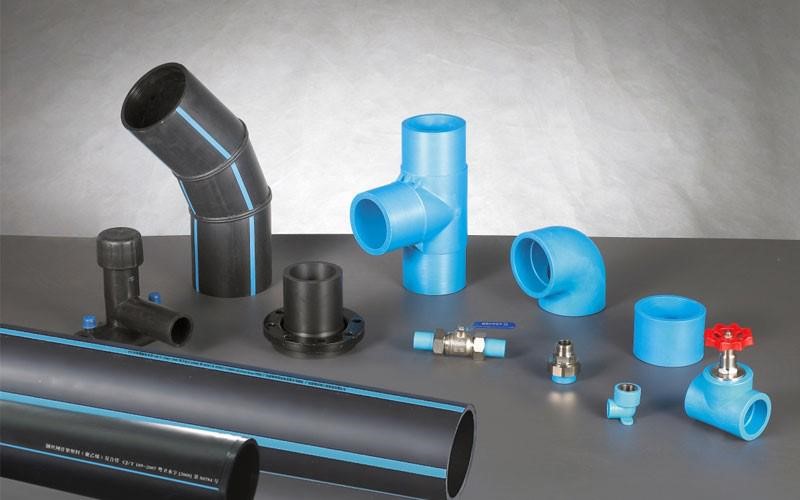 The cost-effectiveness of PE pipes in the mining industry is well-known. Given their physical strength, corrosion resistance, leak-free joints, and reduced maintenance costs, they help lower the overall cost of mining. In fact, they are estimated to serve operations for over 50 years.
Other benefits realized from usage of PE pipes in mining processes include zero allowable water leakage. This is huge considering that the typical leakage rates for Ductile Iron are 10% to 20%.
Ease of installation is another reason for use of PE pipes. In comparison to the rigid PVC and Ductile Iron pipes, the PE pipes are flexible enough to allow some ease in installation. For instance, the rigid Ductile Iron pipes can't use with bell and spigot connections. The pipes allow application of different installation methods like Horizontal Drilling, a Submerged or Floating Pipe, Sliplining, and Plow and Plant. The flexibility in using these methods saves time and money.
Besides, these pipes are produced in flexible lengths up to 50-feet long. They can also be manufactured in coiled length. Ease of installation is also because you do not need any special and heavy lifting equipment to install these pipes. PE pipe is one-eighth the density of steel and hence lighter.
HDPE pipes are also a good choice for transferring minerals and wasters in the mines. HDPE is semi-rigid and will withstand high external loads and surges in pressure. In other words, when pressure surges, the pipe, which is a bit flexible, will adjust to prevent damage. This lowers maintenance costs.
HDPE pipe offers superior chemical-resistance due to the inherent inert properties of polyethylene polymer it is comprised of. HDPE pipes' abrasion resistance in polyethylene piping systems is far superior to metallic piping systems due to its wear and scouring resistance.
Because HDPE pipe is low-maintenance and features leak-free joints, it's extremely cost-effective. A conservative estimate for the lifespan of HDPE pipeline is between 50 and 100 years.
In addition, HDPE pipe can be installed quickly and cost effectively. It has about one-eighth of the density of steel, which makes it lighter and easier to position.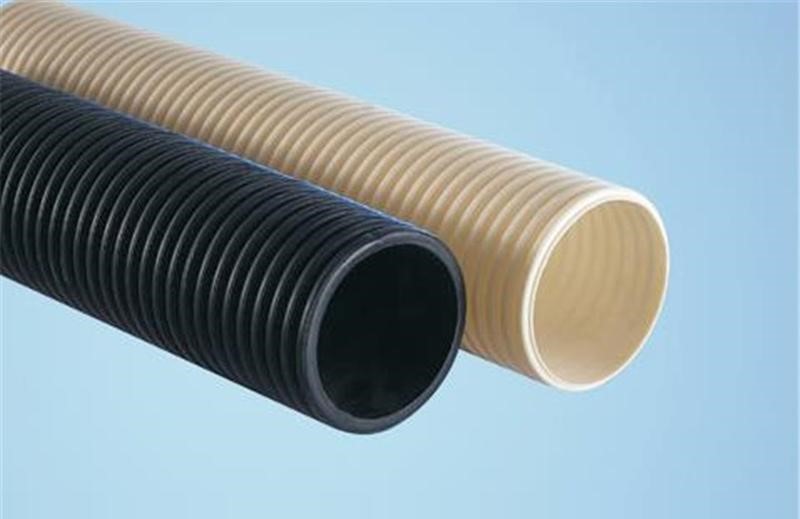 LESSO's HDPE and PE pipes come in different sizes depending on your mining application needs. These pipes are flexible to install and easy to transport to the site without need for specialized heavy equipment.
These pipes are weather-resistant and can be used in any environment, regardless of the level exposure to sun, winds, light, and rain. In other words, they can be used even in the harshest weather and climates. This is in addition to being resistant to a wide range of chemicals widely employed in the mining industry.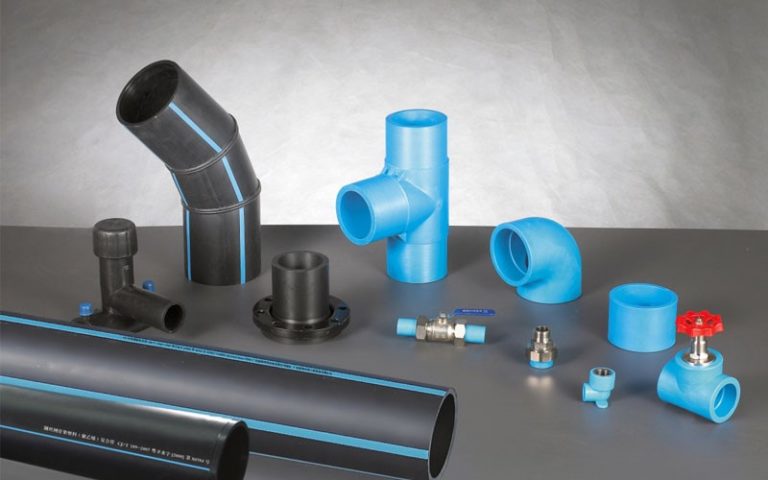 Knowledge
Plastic products have been in use for many decades. With advancements in technology, more thermoplastic products have graced the industries and more is expected to
Read More »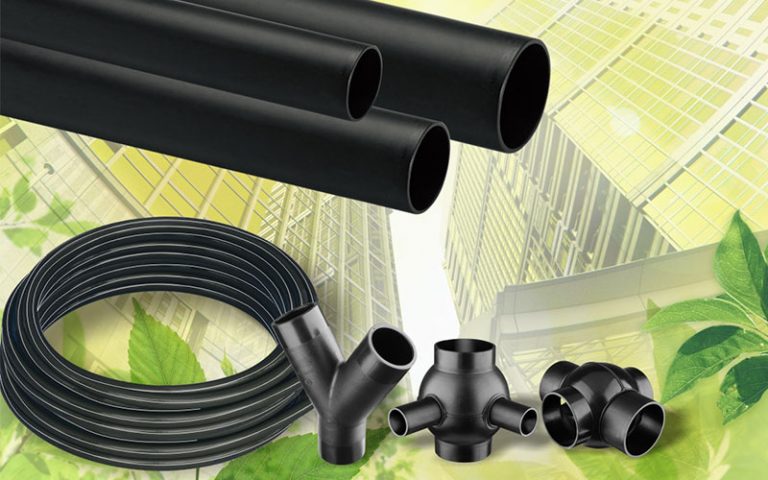 Knowledge
Utility infrastructures rely on the quality of piping for efficiency and effective delivery. High-density polyethylene (HDPE) pipes are most common in these projects as they
Read More »