Plumbing problems are an inevitable part of our life, especially for house owners. Wear and tear, fixtures aging, and poor maintenance are common reasons for plumbing problems for the in-charge or the owners. Let us see the following common plumbing problems that run into and the solutions to solve those.
Most Common Plumbing Problems
A common plumbing problem seen in almost all houses and commercial buildings is leaky pipes. Reasons behind the leak are
High water pressure
pipe rusting and clogging
Joint damage
Yet another issue for many people is running toilets which cause loss of water heavily. The reasons behind the issue are
Flush valves are worn out
Toilet handles corrosion
Refill tube problems
Clogged drains occur due to the accumulation of soap, human hair, and other unwanted objects in a drain for days together. However, slow drains are due to sewer line issues.
Washer worn-out, wrong installation of the faucet and even corrosion may lead to dripping faucet problems.
Yet another issue that occurs due to the following
Pilot goes out
Built-up of sediment
Thermostat problem
Leaking Hose Bibb
The leaking hose Bibb occurs commonly in spring and summer. A frost-proof hose bibb can solve this problem.
Jammed garbage disposal occurs due to the following problems
Running without water
Silverware deposition
Disposing food substances
Sometimes, water may trickle out of the tap instead of normal flow. This is due to the low water pressure. The pipes might have worn out, corroded, or broken, and so the pressure is reduced.
It is a nightmare for all who face the issue. You require immediate attention to fix it.
Asides from the above common plumbing problems, we shall also find some plumbing problems in old houses, such as pipe bellies, old fixtures, galvanized pipes, Polybutylene pipes, and bad repairs done earlier.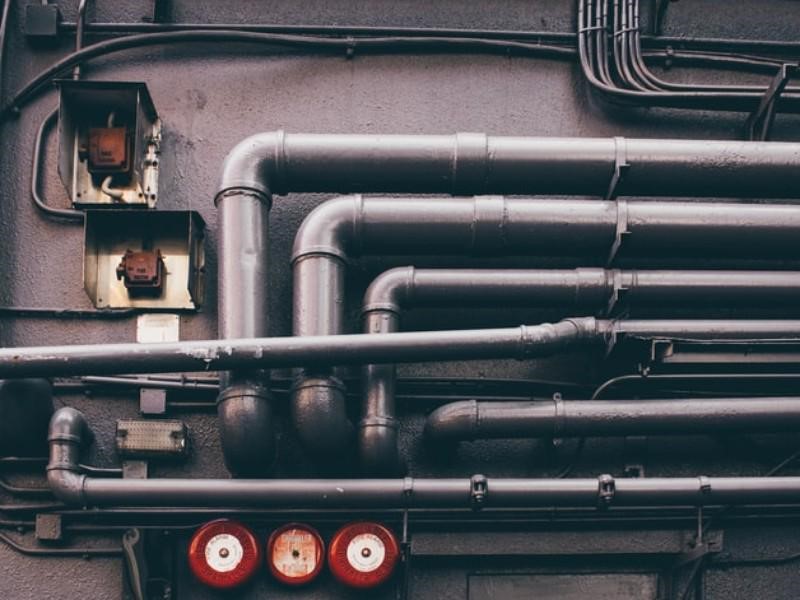 Tips on How to Maintain Commercial Plumbing System
Above plumbing problems in houses and commercial buildings incredibly eat your happiness and comfort. Timely repairing the faulty plumbing system may avoid major disasters in the future. Preventive measures that you take will avoid a massive problem in the coming days. Let us see some of the tips on maintaining a commercial plumbing system here.
Watch out carefully for blocked drains
A messy overflow is the result of blocked drains. Why it is happening? Leftover food, dropped leaves, small bits of paper, human hair, grease, and other minute dust are major reasons for clogging the drains. In some houses, the tree roots may infilter the drain pipes leading to the drain block. The roots may even break the drain pipes heavily. Hence, careful attention may avoid these issues in the earlier stage itself.
Do not neglect minor plumbing errors
Few drops of a leak may elevate your water bill. Even a newly installed pipe leaks a little over time. Never neglect leaking faucets and instead fix the issue before it gets magnified.
A common problem for house owners that come across is frozen pipes, especially in the winter months. What is the solution for it? You shall go for plumbing insulation around the pipe to cope with the frozen pipes. You may keep the pipes ready with insulation work beforehand. Do not wait till winter arrives.
Reduce the water pressure
Due to the excessive water pressure, many plumbing problems occur. So, reduce the water pressure required by the commercial plumbing system in common. You must work on it before your plumbing equipment starts deteriorating gradually.
If you live in an old building, then you might have numerous pipe issues every day. Yes, old pipes are prone to damage and issues commonly. So, you shall repipe the facility at the old building with the installation of new pipes. New pipes work longer, efficient, and do not create troubles for long. It is a clever investment for your benefits that are ahead.
A water softener installation
Hard water corrodes your pipes, and minerals get deposited over time in the pipe. So, you shall install a water softener for soft water and pipe protection tasks.
Know to operate shut off valves
In case your toilet overflows and pipe burst out, do not wait till the plumber comes in. Instead, you shall stop the water flow by operating the shut-off valves. So, you must know where the valves are located. It is an easy and knowledgeable task to prevent further damage.
Trustworthy and reliable plumber contact is necessary
You shall always depend on a reliable plumber for your plumbing errors. You do not know when you will get affected due to plumbing issues in your place. So, have a good rapport with the plumber and keep his mobile number with you. So, he will attend to the problems, whatever it is, whenever you call him over the phone.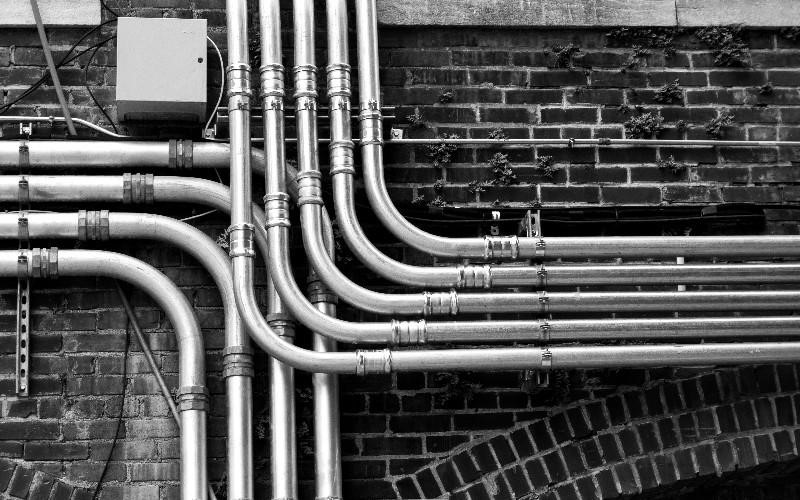 From the above discussion, it is clear that you have to take extra care of your plumbing systems. Do not overlook the importance of plumbing systems in your place. Pay great attention to your plumbing issues without a slight hesitation. If left unattended, you will have to face serious damages for which you need to spend more.
You can lead a hassle-free life if you install LESSO's plumbing Pipes in your house or buildings. Lesso offers many types of water pipes for your houses and buildings at an affordable cost. The quality of the water pipes enhances your living standard to a great extent. Why Lesso's pipes are inevitable to your requirment? The reason is that the pipes are tested thoroughly to your expected performance and quality parameters.
Business professionals especially have to take care of their plumbing systems by routing maintenance. If you are serious about your pipe maintenance, your success of the business grows multifold.
Do not wait until the plumbing problem grows bigger. Act on it earlier and avoid major disasters in your place. A timely act saves you from a collapse.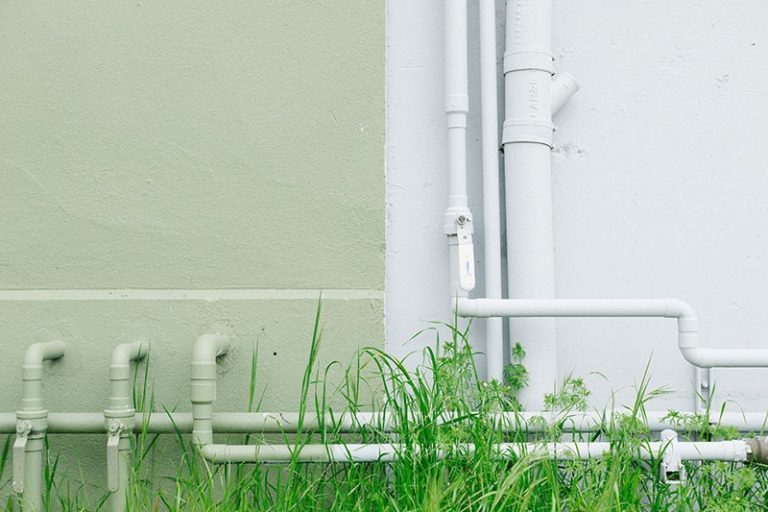 Knowledge
There are five major home plumbing pipe types which are typically found in residences of any size. These help you to enjoy both hot and
Read More »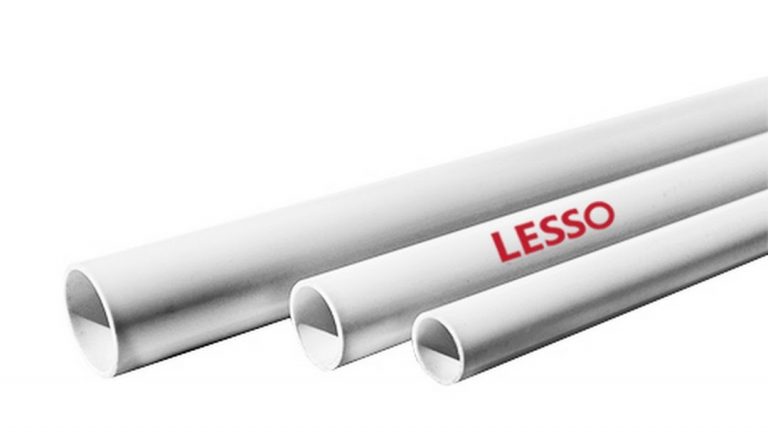 Pipe
Although working with plastic pipes is easy, you still need plastic pipe guides to get the best results. As PVC has replaced most alternatives that
Read More »