Whether you're searching for a bathroom vanity that will meet your modern, traditional, or in-between style, you need to start your search somewhere. And that includes understanding your space, and knowing how to complement it. Let's look at how to choose the right bathroom vanity for your current on next project.
Measure Your Bathroom Space
First, before purchasing your vanity, you need to take the measurements of your space. And for that:
Ensure you leave enough space for door openings, and trim. To be sure, open the door before taking the measurements.
Remember, there are other fixtures in the space such as mirrors, switches, etc.
Keep in mind your plumbing location. Leave at least 18-inches between the cabinet edge and the middle of the toilet.
Take into account all your storage needs.
Who will be using the vanity? This will help you take the right height measurements.
Always leave allowances for fillers if you will like to use some.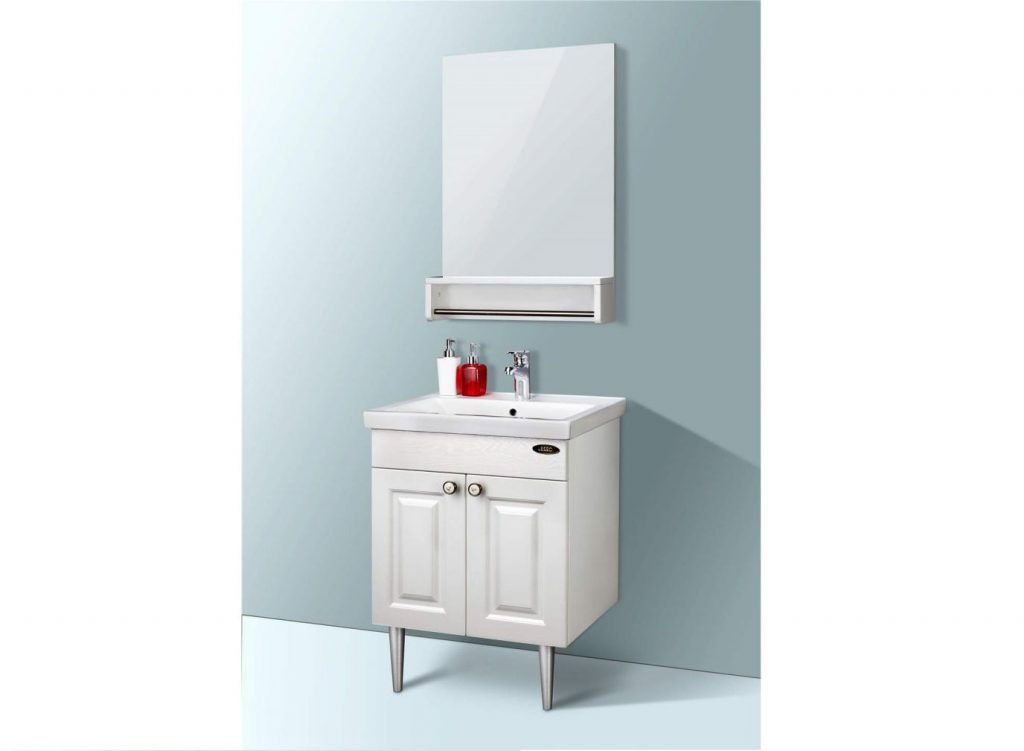 Choose your Bathroom Vanity Style
It's always better to choose a unique bathroom vanity that will perfectly fit your personal style.
There are several styles you can pick from, to give an awe appearance to your bathroom. From farmhouse, rustic, contemporary, and many more, you can never run out of options.
Most vanity finishes are usually either made of glass, wood, or even metal. That's not all, they also come in different colors, with white and black being the most popular options. But, you can also never go wrong with light oak, gray, or even navy. You can even get bold and adventurous with a paint of your choice.
Once you are interested in vanity, ensure to check out its description to see if it includes a door or drawer hardware.
Size: this largely depends on the amount of space you're working with. If your bathroom is small, a single vanity will do. A bigger bathroom will definitely give you numerous options. There are so many options to choose from at Lesso Vanities.
What storage needs will your vanity cater for? Will it be placed in the kids' room, guest room, master bedroom, etc.? This will help you identify the storage needs. For instance, if you will be using it every day, you might need more bathroom cabinets and vice versa.
There are different types of woods. From pine, oak, and maple to hardwood, you will have to settle for one, not only according to your budget but personal preference as well.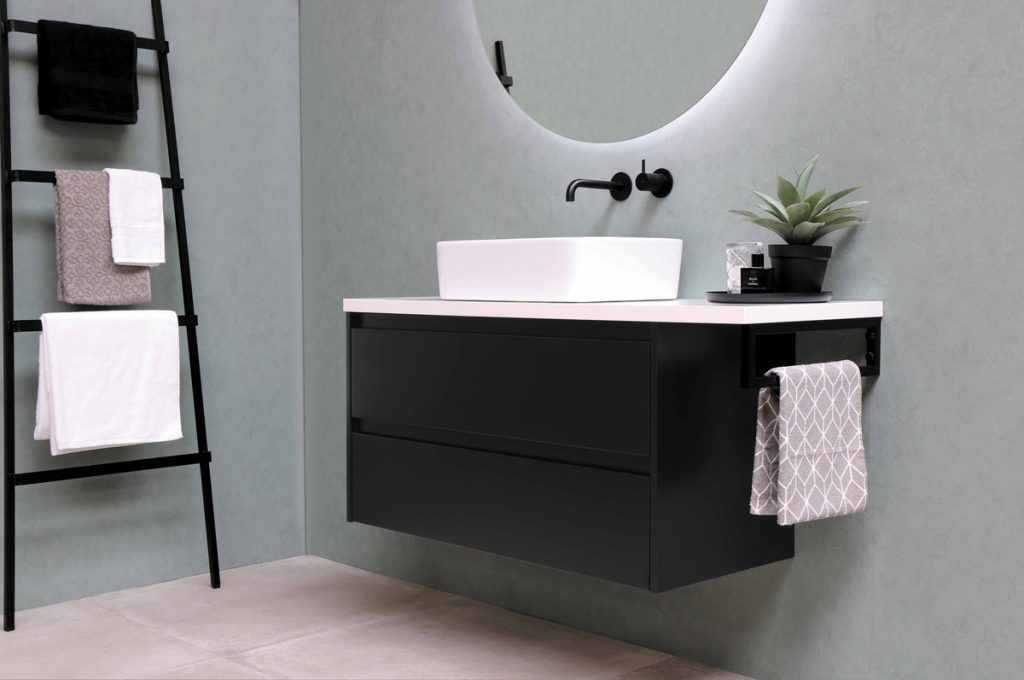 Choose the Bathroom Vanity Type
When selecting a bathroom vanity with a sink, you also need to consider the sink type and shape. The most popular sink shapes are round, rectangular, square, and oval. While the commonly used types include:
When selecting a bathroom vanity with a sink, you also need to consider the sink type and shape. The most popular sink shapes are round, rectangular, square, and oval. While the commonly used types include:
Wall-mounted sinks: these sinks are most suitable for small bathroom spaces as they're mounted on the wall, leaving room for other items.
Vessel sinks: are best for countertop fixing
Drop-in sinks: they have their edges resting on the countertop, while their base settles under the counter
Undermount sinks: they are suitable for under-countertop mounting.
Also, when selecting a vanity for your space, you need to consider the vanity tops and choose one that best compliments your style and decoration.
You see, vanity tops are made from various attractive materials such as:
Ceramic: Ceramic vanity tops are the most durable around because they're made from nonporous porcelain. They are also so easy to clean and maintain.
Granite: granite sinks are very durable, and offer a natural-looking color pattern. Lesso Vanities offer great options.
Cultured Marble: Like ceramic, marble is also easy to clean. It's suitable for spaces where you want to achieve a seamless appearance.
Quartz: this is a beautiful natural-looking man-made stone that's extremely durable, and easy to maintain. It can easily serve you a lifetime if well taken care of.
Laminate: vanity tops made from laminate are usually stain-resistant and tend to maintain their color for the longest time. They might not be the easiest to clean, but they aren't hard to maintain either.
Solid surface: it equally gives a seamless appearance, and is stain-resistant and nonporous. Such a potent vanity top.
Other Bathroom Vanity Considerations
Lesso Vanities offers a lot of beautiful bathroom pieces to help complement your interior décor. So, as you select the ideal vanity for your space, there are other additional, yet useful vanity considerations you should keep in mind:
Floating Vanities: If you're dealing with a smaller or modern bathroom, you might want to consider getting a floating vanity. These are wall-mounted vanities without legs and will work to make your bathroom appear bigger than it really is. Plus, it leaves more room to arrange other fixtures, or just move around with ease.
Corner Vanities: Like the floating vanities, corner vanities are best for small bathrooms, powder rooms, or simply bathrooms with a unique yet awkward layout. Because of their compact size, these vanities tend to take up little space, and usually give a traditional or modern feel. However, because of their size, they leave very little countertop space, so you need to keep that in mind as you select from your favorite bathroom supply store.
Double-Sink Vanities: Having a double sink vanity means you no longer have to worry about sharing your space. They are best for sibling rooms, couples, roommates, and even guest rooms. If you're remodeling your space and want to replace your single sink vanity with a double-sink option, ensure there is enough room for that.
When choosing the right bathroom vanity for your home, you need to consider your style, the vanity type, materials used, and the amount of space you will be working with. The secret is to note down the bare minimum requirements for reference as you shop. We hope the above list is of much help.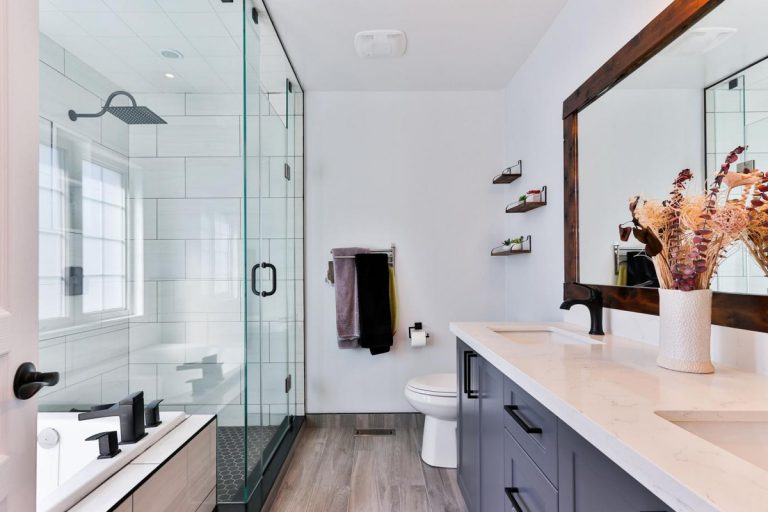 Knowledge
Table of Contents Bathrooms are more than just for taking care of your life or cleaning yourself. Your bathroom should give you a feeling of
Read More »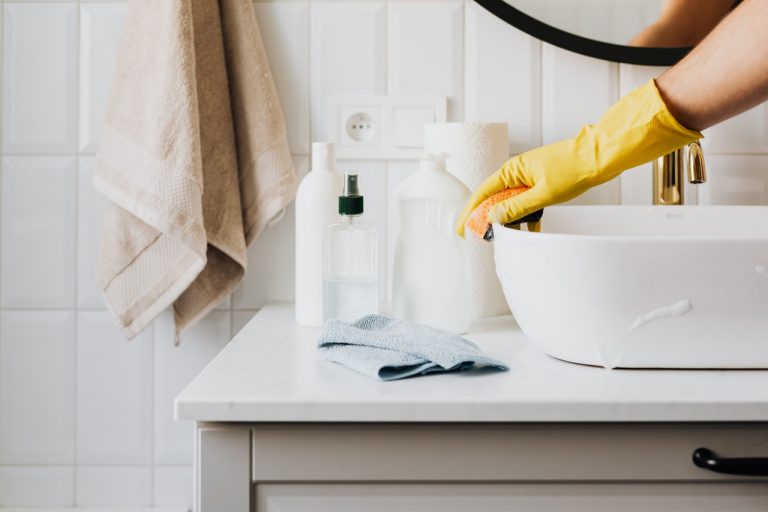 Knowledge
Table of Contents Not many people realize that their faucets also require cleaning the same way as their sinks and other places in those rooms.
Read More »