Bathrooms are more than just for taking care of your life or cleaning yourself. Your bathroom should give you a feeling of warmth, coziness, as well as a safe space to relax from the stress of a long day. However, not all bathrooms are made equal and can give you your much-needed comfort.
Thankfully, there are many ways to make your bathroom comfortable nowadays, despite this, making decisions about construction or renovations can still be a tough job. This task is even more overwhelming if you don't have any previous experience dealing with bathroom layout, designs, plumbing, and other essential bathroom parts.
Nevertheless, you shouldn't be discouraged because we are here to help you out! Here are ten things you can do to make your bathroom comfortable and more relaxing.
10 Things You Can Do To Make Your Bathroom Comfortable
1: Choose the right sink plumbing in the bathroom
Bathroom plumbing ensures that all the water services in your bathroom are working effectively. If plumbing is ineffective and the pipes have leaks or damage, excess moisture can build up leading to the development of mold and fungi.
Below, we've rounded up the water supply pipes you can consider using for your bathroom.
This recyclable pipe is manufactured with no heavy metal additives and prevents contaminations caused by any bacterium. It has a low flow resistance and high volume because of its smooth and low-friction interior wall. Moreover. It is corrosion resistant and can last for more than 50 years of proper use. It is also easy and affordable to install. It is a good choice for bathroom drainage.
The PRR water pipe stands out because of its high-temperature resistance than can handle up to 95C of transient temperature and 70C of sustained working temperature. It can used for cold and hot water supply. Additionally, it is non-toxic, corrosion-resistant, and offers longevity for up to 50 years. It is recycled and environmentally friendly as well.
If you are looking for a pipe that has excellent mechanical strength, this pipe is the best choice for you. It can withstand outside influences such as impact, pressure, and more. It has an inner plastic layer that can effectively prolong the lifetime of the pipe. Its adhesive force, compactness, and resistance to corrosion are also noteworthy. It features a small fluid resistance that prevents water blockages as well. On top of that, its plastic layer is non-toxic and does not contribute to water pollution.
2: Make a suitable layout of your bathroom
Your bathroom layout serves as your guide to achieving good spacing in your bathroom. In addition to archiving a wide space, your bathroom layout can help you style your bathroom according to your preferences. A wide space that is designed depending on your liking can surely give you that sense of personalized space and comfort.
3: Build a shower room partition or enclosure
A shower room partition can make a huge difference in your bathroom. It helps with privacy and prevents the water from flowing out. It can also make your space more organized. You can always opt for a full open or semi-open shower room partition depending on your liking.
One of the best shower room enclosures you can get is the Lesso LF1212 shower room. This shower room is installed in the bathroom corner so you can have more space in your bathroom. Its design is minimalistic and its build is an absolute space saver so you can have more space and comfort in your bathroom.
4: Always Consider the Quality of Your Lighting
Just like in any room, your bathroom lighting can play a role in your comfort. Regardless of your bathroom size, it should always have bright lighting that does not overpower the room. If the lights are too bright, the bathroom may feel unorganized. Contrastingly, if the light is too dim, it can make the bathroom feel smaller.
A rain showerhead can imitate the drops of rain making your shower time extra soothing and calm. The rain shower head allows water to fall straight down and has a bigger coverage area.
6: Choose a Good Bathroom Vanity
Not many know this, but having a good bathroom vanity can impact the amount of comfort you can get in a bathroom. A bathroom vanity is a piece of bathroom furniture that is typically a combination of a sink, countertop, and mirror.
Having a good bathroom vanity provides a focal point for your bathroom design. It also acts as a functional area to store your bathroom essentials, hide plumbing, and give you enough space to wash your face or fix your hair.
7: Don't Forget to Choose a Smart Toilet
Smart toilets have undeniably gained attention because of their ease of use and convenience. It can provide a hygienic and touch-free bathroom experience. It features an automated system that opens and closes the lids without any help from a human. Additionally, it can water-rinse, clean, and air dry you as well as sanitize itself after use.
Colors can contribute to your bathroom's comfort more than you expect. The color can set the tone for the entire bathroom design. It can also affect your mood. For a comfortable bathroom, you should choose bathroom items that have relaxing colors like light blue, charcoal, brown, creamy white. and other soothing colors.
Bathrooms need more storage space however added storage can be an eyesore sometimes. Hence, it is always wise to opt for a wide shelving system than can store all your essentials and look like decorations. You can also opt for aesthetic over-the-toilet shelves or freestanding shelving units to display your bathroom essentials.
10: Add Little Bathroom Luxuries
Little luxuries like having heated towel rails, small plants, accessories, and scented candles can surely give your bathroom an instant spa atmosphere. You can also add other personalized features like smart speakers and LED lighting.
A comfortable bathroom certainly has its perks. It can give you the perfect spot to unwind and reenergize. There are many good ways to make your bathroom comfortable like choosing the right sink plumbing, making a suitable layout, adding little luxuries, and more. However, remember that the best way to achieve a comfortable bathroom is prioritizing what you need and want.
In addition, do not forget to only source your bathroom fixtures and essentials from your trusted brands and suppliers. Here at Lesso, we provide only the best and most high-quality products for your bathroom needs. We are committed to providing quality service and efficient transactions for all our clients.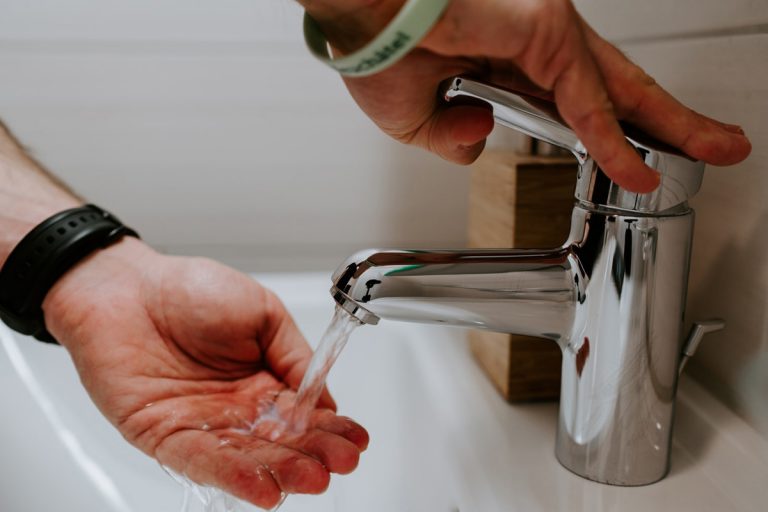 Knowledge
Table of Contents Are you looking for the best bathroom faucet for your home? Choosing the right one can be a big decision, as well
Read More »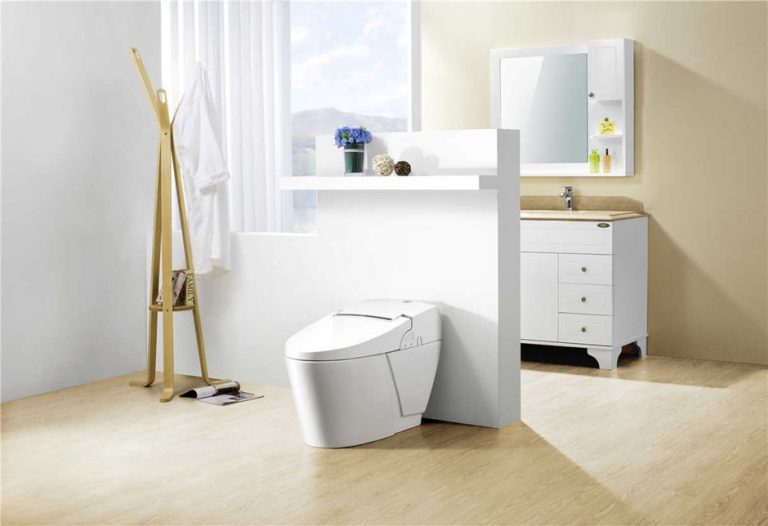 Knowledge
Table of Contents Thanks to technological evolution, toilets have become smart and intelligent. Yes. a toilet is smart, and having one is a great way
Read More »