For most people, selecting the right interior door is a headache. You need to consider plenty of factors when picking an interior door, ranging from material to color scheme to door type. How to find the perfect door for your home? Here is a guide that will help you decide.
What kinds of material can you choose for interior doors?
The first thing to consider is the material used to make the door. This is a straightforward choice for some homeowners who may already have a material preference choice. However, most people may be puzzled as so many options are accessible. 
Wood is a fantastic material that is frequently used for interior doors. Wooden doors can be creatively crafted, stained, or painted to match any color scheme or taste. They are also long-lasting, do not convey cold or heat, and are great sound dampeners. 
Famous for their durability and beautiful look, UPVC doors are one of the ideal choices for home entry and interior doors. In fact, UPVC doors are made by encasing an insulated steel frame in un-plasticized polyvinyl chloride (UPVC) to create a strong and thermally-efficient sealed unit. UPVC doors have a plasticky finish while they're an affordable and effective way to secure any home in style.
The aluminum door is a door frame component composed of surface-treated aluminum alloy profiles that have been cut, drilled, milled, tapped, produced, assembled, and other processing techniques, and then assembled with connectors, sealing materials, and opening and closing hardware accessories. The glass is put together.
LESSO provides rich options for the doors mentioned above, among which you can definitely find your ideal interior doors.
Choose the right color and framing of the door
The color and framing you choose will determine the look and style of your home's interior. Remember to pay special attention to the room's scale. In a tiny space, a more ornate door will appear crowded. Barn doors, pocket doors, dutch doors, glass framed doors, and paneled doors are all good options. The secret is maintaining consistency so that there is a flow to the connecting spaces. 
Here we provide a list of questions you need to think about before picking the style:
What room is it for?
What style is the room?
What is the height of the ceilings?
What is the flooring made of?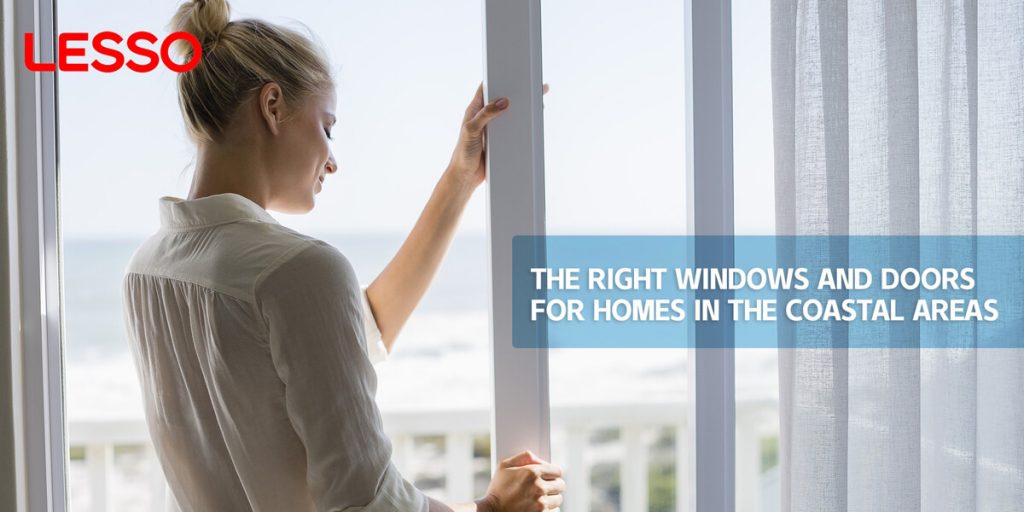 Choose the good quality hardware
Picking the appropriate doorknob and hardware is crucial to an interior door's overall design and aesthetic. Which materials and colors should you use for your door's hardware? Do you want a lockable door? If so, what kind of locks (deadbolts, chain locks, padlocks, hand levers, etc.) do you want to use? There are numerous possibilities to personalize the hardware style on your door, so take your time and evaluate every option.
Hollow Core Or Solid Core
Hollow core doors are cheaper and lighter than solid core doors. Their cost-effective feature makes hollow core doors attractive for budget-conscious homeowners and designers, and their lightweight nature makes them easier to install.
Solid core doors do an excellent job in insulation and sound dampening. They are also less prone to breakage and have a more elegant appearance and feel than hollow core doors.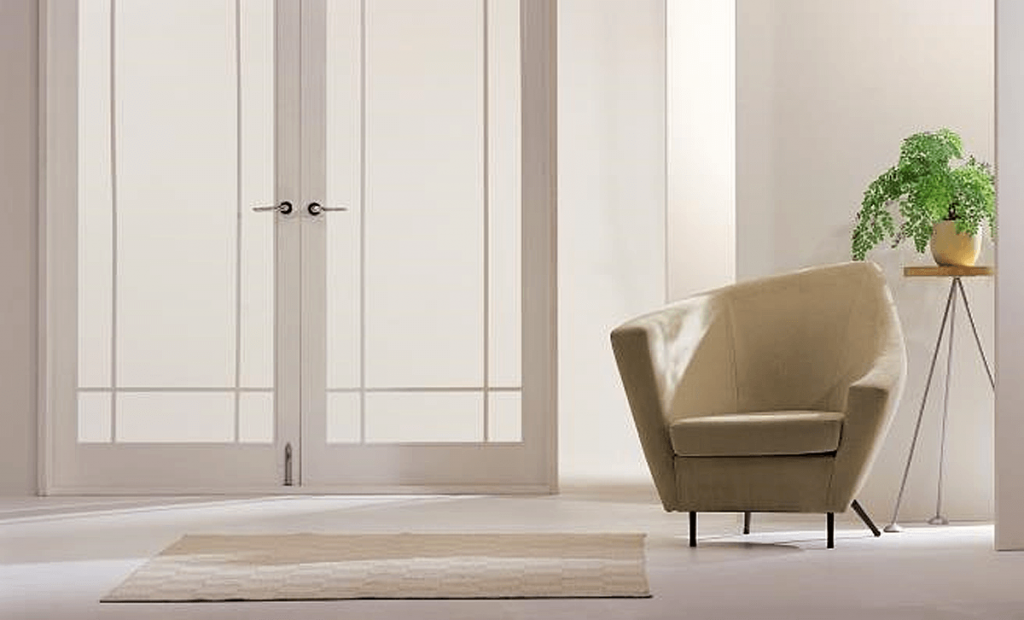 Popular Style of Interior Doors
Of course, there are no rules about how an interior door should look. In truth, numerous popular interior door styles apply different design approaches, look fantastic, and significantly impact the look and feel of a room. Here we share some popular styles of interior doors and hope you can find the desired one.
The most popular sort of door is one that hinges. They can open inward or outward and are hinged to a three-sided frame. This is an excellent choice for simple, traditional interior designs. LESSO Casement Doors/50/55mm Series offer a good choice for hinged doors. A large cross section of aluminum profile can fasten large areas of glass, making the space more attractive and luminous. We employ strong quality 3D hinges and an anti-dropping design for the door sash panel so that it won't drop when opened to a 90 degree angle.
Pocket doors slide into a slot that is drilled directly into the wall as opposed to opening outward or inward. They may require more complicated installation skills, compared to other door types. But they're wonderful because they don't take up any additional space. LESSO Sliding Doors/80mm Thermal-break Insulated Series provide an ideal option for pocket doors.
Wider bottom track frames enhance the surface area that the bottom frame and sash roller touch, allowing for easier operation and smooth sliding. Moreover, the inside and exterior of this system can be made in different colors, which is more helpful for decorative purposes.
French doors are a stunning, high-end door choice that complements any design aesthetic. They're often made of glass, which makes spaces feel brighter and more open. Furthermore, homeowners and designers adore them. Thus a French door can genuinely add value to your house. LESSO 80mm Casement Door Series are works of aesthetics. A standardized groove is created. You can use ball locks or mortice handle locks with keys for these doors, and you can use different glass beads to accommodate different thicknesses of glass.
With so many wonderful choices for interior doors, we hope this article helps you to narrow it down! If you are still unsure which interior door is right for your home, you can contact LESSO for more advice! Hope you guys all get the perfect door for your home.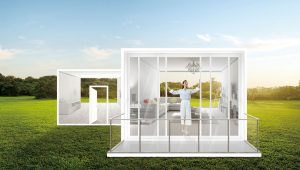 Knowledge
Table of Contents Choosing a front door for your home is an essential yet overlooked task. You shouldn't just choose whichever you think is cute
Read More »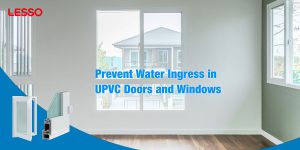 Knowledge
Table of Contents UPVC windows and doors are popular in the US and European countries. All the credit goes to the appealing look and enhanced
Read More »