If you are undertaking a piping project, you should be thoughtful about the material you are going to use. And if you plan to use a flange, there is a lot to know. Flanges help connect valves, pipes, pumps, or other equipment that complete a piping project.
Experts make flanged joints by bolting together two flanges. This means that the types of gaskets you use matter a lot during the piping project. A gasket will help provide a seal between the flanges.
Gasket selection is quite crucial and the installation process must stand out. The choices you make will influence the overall performance and durability of the piping system. For your project to be a success, there are essential things to know about gaskets used in piping. Read on.
A gasket is the key element you will need if you plan to make flanged joints in a piping system. It's simply the sealing material or a combination of several materials that have been clamped between discrete joints where there is a weak joint. The likely leak-proofing sealing is secured by different types of gaskets.
Before you make flanged joints, and choose the best flange gasket types, keep a few things in mind.
The faces of your flanges should be flawlessly smooth.
The flanges must also be massive and stiff.
You should ensure the flanges are sealed without tension on the piping system.
Your flanges should be 100% parallel.
The types of gaskets you pick will determine the efficiency of your piping project. It's wise to winnow down your search to the best gaskets on the market, and ones that are widely used in the industry. And they include:
The material used to make gaskets matters. And as one of the top type used in the industry, non-metallic gaskets are made of graphite, PTFF, Teflon, rubber, and Compressed Non-Asbestos Fiber (CNAF). These types of amazing gaskets are also referred to as soft gasket.
These gaskets can also be inside bolt circle or full face type. Many companies or contractors opt for non-metallic gaskets because:
They are easy to compress with low tension bolting.
You will need low-pressure class flanges to use with non-metallic gaskets as well as in low-temperatures.
Contractors shouldn't use rubber and elastomer gaskets in hydrocarbon projects but when sealing utility lines.
These gaskets are cost-effective and easily available. You just need to find a reputed dealer and place an order.
When using full face gasket, keep in mind that you can only use it with (Flat-Face) FF flange for short-term connection or sealing of utility lines. On the other hand, flat-ring gaskets are excellent for raised face (RF) flanges. The common types of rubber gaskets widely used in the pipeline industry are; chloroprene gasket, silicone gasket, and Ethylene Propylene Diene Monomer (EPDM).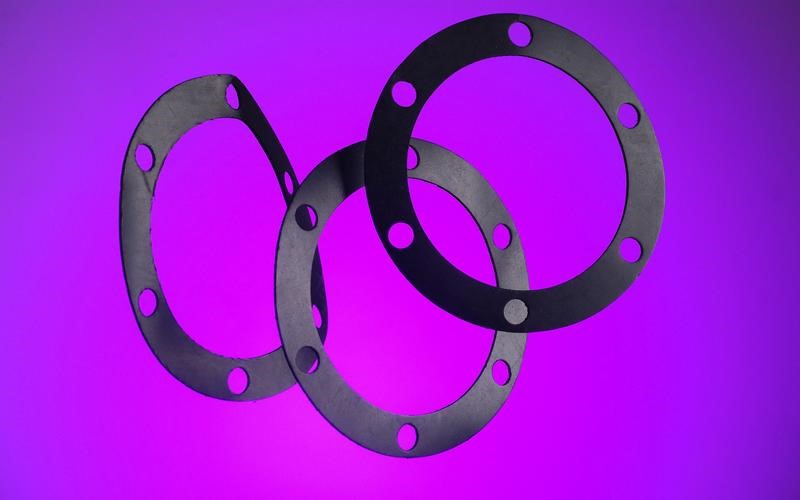 Why Gaskets are used in Pipeline
The different types of gaskets you will come across are a vital component in piping systems. You will need the right gasket to cover the joint or junction of two surfaces. Because of their versatility, you can use these components for a wide range of purposes.
Piping system leakages are quite common and the misery of the pipeline industry. However, with high-quality and the right gasket, you can perfectly seal these joints. They act as excellent seal that eliminate the need for inefficient and costly maintenance requirements.
They will also handle the corrosion menace in industry that leads to accidents and leaks. A gasket manufactured from the same material as the flanges it is fixed to will help reduce the corrosion issue. High-quality gaskets will also keep industrial facilities fire safe and gas tight. Hence, different flange gasket types help mitigate safety and health risks.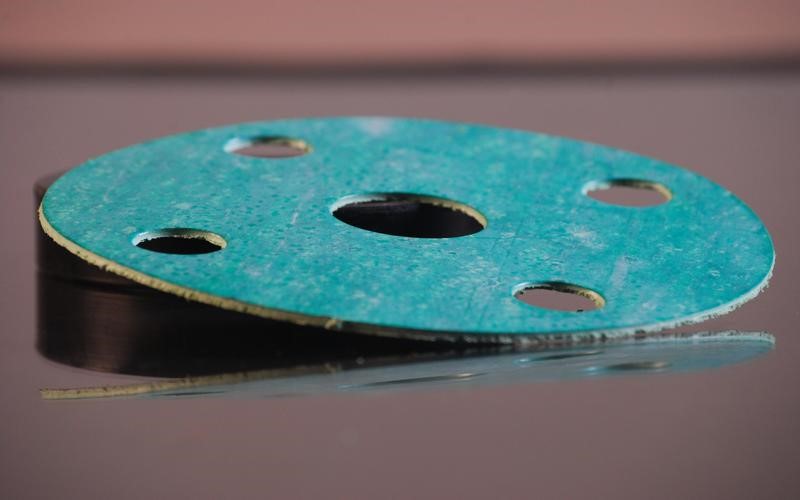 Other broad variety areas where gaskets in piping can be used include reduction of noise and sound. Significantly, they are great choices for wrapping, anti-vibration, and sanitation. Nearly all sectors use different gasket types from food manufacturing, pharmacy, water and power, as well as petrochemical.
With this in mind, key properties or parameters that make gasket best sealing choice are:
Ability to withstand design temperature range of the fluids they handle.
Can hold out design pressure of the fluid they have to handle.
They are corrosion resistant.
Sturdy enough to withstand any form of movement or environmental changes.
Ability to deal with different types of fluids in piping system without leaking.
How to Choose the Correct Gaskets for Your Industrial Piping System?
Choosing the best gasket for your piping project can be a daunting task if doing it for the first time. However, if you are conversant with such projects, here are a few factors to put into consideration.
The compatibility of the gasket material with the industrial fluids. The gasket you choose should maintain a seal and hold the fluid in the piping systems.
Ability of the gasket to withstand process pressure-temperature. Know the gasket to use for specific industrial processes as you don't need a type that will become ineffective leading to leaks.
Durability or service life of the gasket. Toxic fluids will require a leak proof gasket perfectly fitted into the piping system. Tighter and sturdy gaskets are a natural choice if you wish to use your piping system for long.
Besides temperature and pressure of the piping system, gaskets can also be affected by flange load, its thickness, and fluid type. If stuck on the best flange gasket types to choose, stress no more. Make LESSO's PVC-U gasketed fittings your number one choice.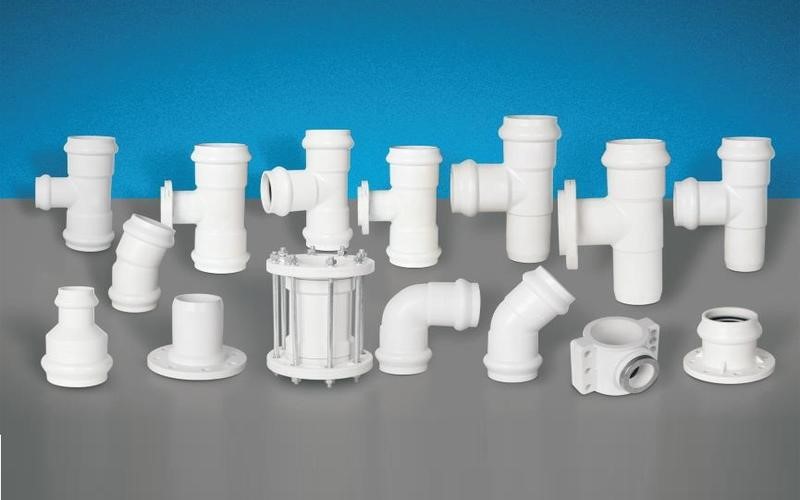 These gaskets models are manufactured by China LESSO, a leading producer of comprehensive range of products for residential and commercial projects. These gasketed fittings are top quality, cost-effective, and will satisfy your needs. Get a quote for LESSO's PVC-U gasketed fittings today.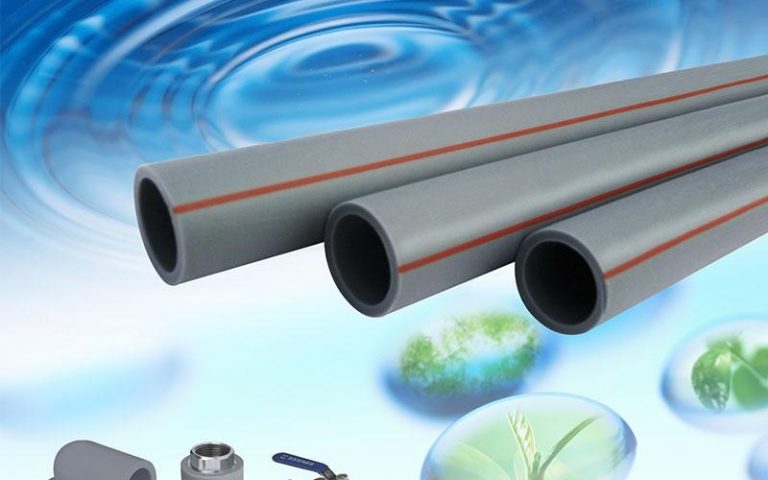 Pipe
We usually recommend PE-RT pipes when searching for the right piping solution for your domestic underfloor heating or drinking water project. These pipes are lightweight,
Read More »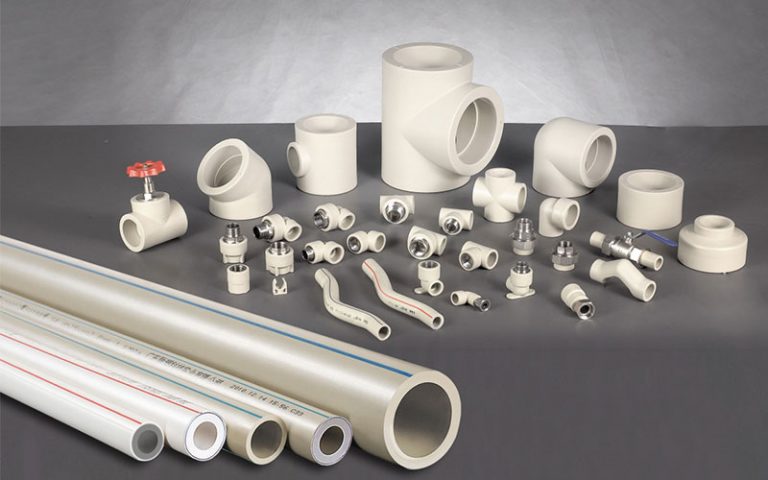 Knowledge
Plumbing is an important aspect of any construction works. Therefore, you need to pick the best water pipes and fittings to avoid disappointments and ensure
Read More »